Complete Nielsen Ratings: Jan. 30 - Feb. 5, 2017
The full Nielsen rankings and ratings from #1 to #97: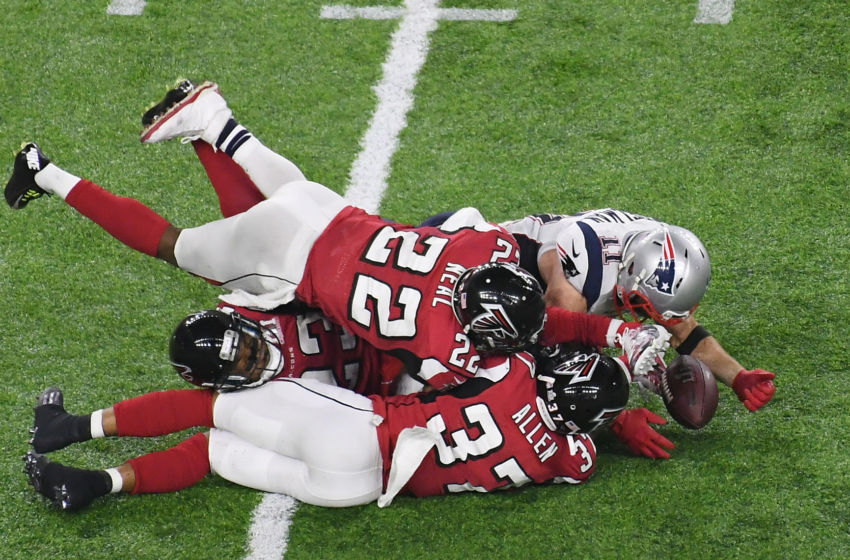 With this year's Super Bowl on FOX, it was a given that the network would win this week. Super Bowl Sunday allowed FOX to grab the top four posts, between the game, post game shows and the premiere of 24: LEGACY. The game drew over 111.3 million viewers and took in roughly 40% of the TV population in the younger demographic ratings. It was mostly flat, from last year's game. For FOX, outside of Sunday, the highest rated program was the winter finale of LUCIFER, ranking 43rd, with 4.2 million viewers. The game should allow FOX to finish above ABC for a third place finish, come seasons end.
CBS was the #2 network, pushing five shows into the top ten and 18 programs in the top 30. The series premiere of SUPERIOR DONUTS was #6 on the week, collecting 10.5 million viewers. But, the premiere of crime drama, TRAINING DAY only drew 4.7 million, ranking 32nd overall.
ABC topped NBC for the #3 spot on the week, with the return of its TGIT line up back in original episodes. GREY'S ANATOMY lead the network, ranking 10th for the week, attracting 8.49 million viewers and tying THE BACHELOR with a 2.3 demo rating. SCANDAL was 18th, with over 6.5 million viewers. In total, ABC had five shows in the top 30.
It was a rather weak week for NBC, with most of its bigger shows in encores, before the February sweeps. Only three series, CHICAGO MED (#21), THE WALL (#22) and THE BLACKLIST (#30) made the top 30.
The CW pushed THE FLASH to the #12 spot, in the A18-34 demographic, with a 0.9 rating.
NBC still retains the season lead in the A18-49 demographic, with a 2.5 rating, but FOX is just one-tenth of a point behind and CBS six-tenths. FOX should fade fast over the coming weeks, allowing CBS to claim the #2 ranking. Without major spots to prop it up, ABC should finish the season in 4th place.
---
FOX - 9 programs
CBS - 7 programs
ABC - 7 programs
NBC - 6 programs
CW - 1 program

CBS - 12 programs
ABC - 7 programs
FOX - 6 programs
NBC - 5 programs
CW - 0 program

CBS - 13 programs
ABC - 7 programs
FOX - 7 programs
NBC - 3 programs
CW - 0 program
#1s for the Week:
#1 Reality - The Bachelor
#1 Drama - 24: Legacy
#1 New Drama - 24: Legacy
#1 Comedy - The Big Bang Theory
#1 New Comedy - Superior Donuts
#1 News Program - 20/20
Network Weekly Averages for Week of January 30, 2017:
| | | | |
| --- | --- | --- | --- |
| Network | Viewers | A18-49* | HH* |
| ABC | 3.99 m | 1.1/4 | 2.6/5 |
| CBS | 5.96 m | 0.9/3 | 3.8/7 |
| CW | 1.56 m | 0.5/2 | 1.0/2 |
| FOX | 29.71 m | 9.8/31 | 12.6/21 |
| NBC | 3.69 m | 0.8/3 | 2.4/4 |
* - Ratings/Share
^ - Ratings only