Weekly CW Ratings: August 29 - September 2, 2016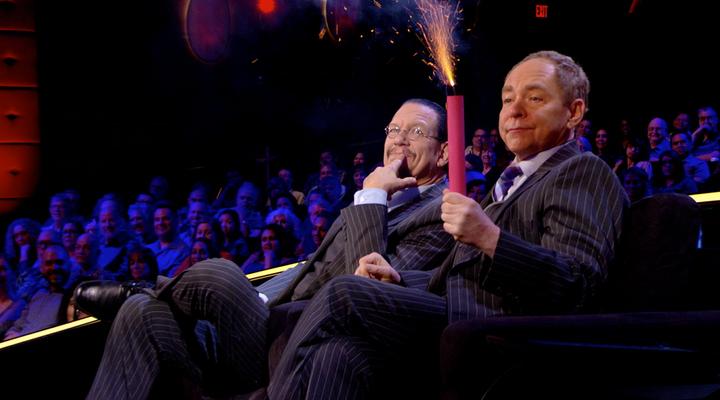 It was another above par week for the CW, as the network had six of its 12 shows pull in a million or more viewers and the average was above one million viewers, as we head into the final few weeks of the summer season.
PENN & TELLER: FOOL US was the most watched and top rated show for the network grabbing 1.8 million viewers and a 0.5 rating in Adults 18-49, for its Wednesday broadcast. A second new episode, on Friday night, did relatively well, getting 1.3 million viewers.
MAD TV is a complete bust as the rebooted variety series as yet to come close to one million viewers for a single episode. The only thing making it not look completely bad is the ratings from BEAUTY & THE BEAST. The veteran series pull a network low 0.1 rating in the A18-34 demo.
For the week, the CW averaged 1.06 million viewers, a 0.3 rating in both the A18-34 and A18-49 demographics, and a 0.4 rating in the A25-54 demographic.
| | | | | | | | |
| --- | --- | --- | --- | --- | --- | --- | --- |
| Day | Time | Net | Program | P2* | A18-34 | A18-49 | A25-54 |
| Mon | 8:00 | CW | Supergirl [R] | 1.24 | 0.2 | 0.3 | 0.4 |
| Mon | 9:00 | CW | Supergirl [R] | 1.23 | 0.2 | 0.3 | 0.4 |
| Tue | 8:00 | CW | The Flash [R] | 0.88 | 0.3 | 0.3 | 0.3 |
| Tue | 9:00 | CW | MAD TV | 0.70 | 0.2 | 0.3 | 0.3 |
| Wed | 8:00 | CW | Penn & Teller: Fool Us | 1.78 | 0.4 | 0.5 | 0.6 |
| Wed | 9:00 | CW | Whose Line is it Anyway? | 1.34 | 0.4 | 0.4 | 0.5 |
| Wed | 9:30 | CW | Whose Line [R] | 1.32 | 0.4 | 0.4 | 0.5 |
| Thu | 8:00 | CW | Legends of Tomorrow [R] | 0.69 | 0.2 | 0.2 | 0.3 |
| Thu | 9:00 | CW | Beauty & The Beast | 0.56 | 0.1 | 0.2 | 0.2 |
| Fri | 8:00 | CW | Masters of Illusion [R] | 0.93 | 0.3 | 0.3 | 0.3 |
| Fri | 8:30 | CW | Masters of Illusion [R] | 0.90 | 0.2 | 0.2 | 0.3 |
| Fri | 9:00 | CW | Peen & Teller: Fool Us | 1.28 | 0.3 | 0.3 | 0.4 |
* - viewers in millions