Weekly News Ratings: June 3 - 9, 2019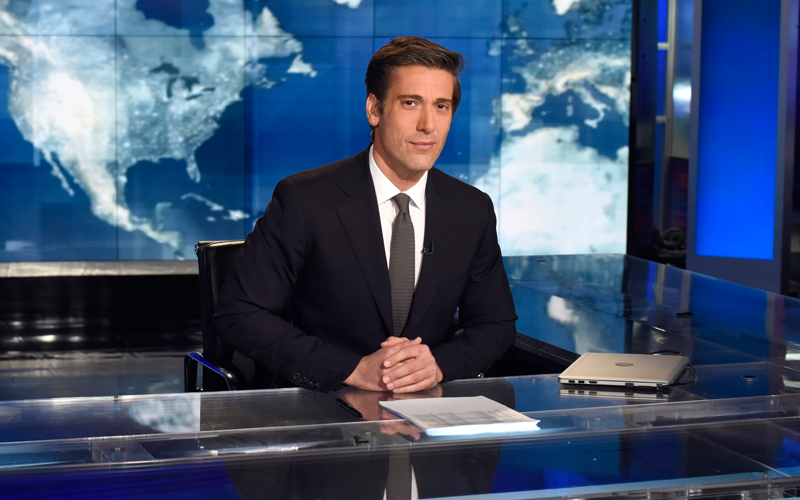 We are switching things up with this chart, looking at just the network averages of both broadcast and cable network news.
ABC to a step ahead of NBC as it swept the broadcast news ratings, in both morning and evening slots. ABC World News Tonight topped NBC Nightly News by more than 1.2 million viewers.
FOX News continues to dominate the cable news ratings, in both primetime and total day numbers.
Weekly Primetime Cable News Network Averages:
| | | |
| --- | --- | --- |
| | Total viewers | A25-54 |
| CNN | 0.73 million | 0.15 |
| FNC | 2.34 million | 0.28 |
| MSNBC | 1.58 million | 0.18 |
---
Weekly
Total Day Cable News Network Averages:
| | | |
| --- | --- | --- |
| | Total viewers | A25-54 |
| CNN | 0.53 million | 0.10 |
| FNC | 1.30 million | 0.18 |
| MSNBC | 0.87 million | 0.09 |
---
Weekly Broadcast Morning News Averages:
| | | |
| --- | --- | --- |
| | Total viewers | A25-54 |
| ABC | 3.84 million | 0.89 |
| CBS | 2.85 million | 0.59 |
| NBC | 3.82 million | 0.99 |
---
Weekly Broadcast Evening News Averages:
| | | |
| --- | --- | --- |
| | Total viewers | A25-54 |
| ABC | 8.30 million | 1.33 |
| CBS | 5.31 million | 0.77 |
| NBC | 7.07 million | 1.19 |