Complete Broadcast Ratings: Jan 28 - Feb 3, 2019
The full Nielsen broadcast program rankings and ratings
: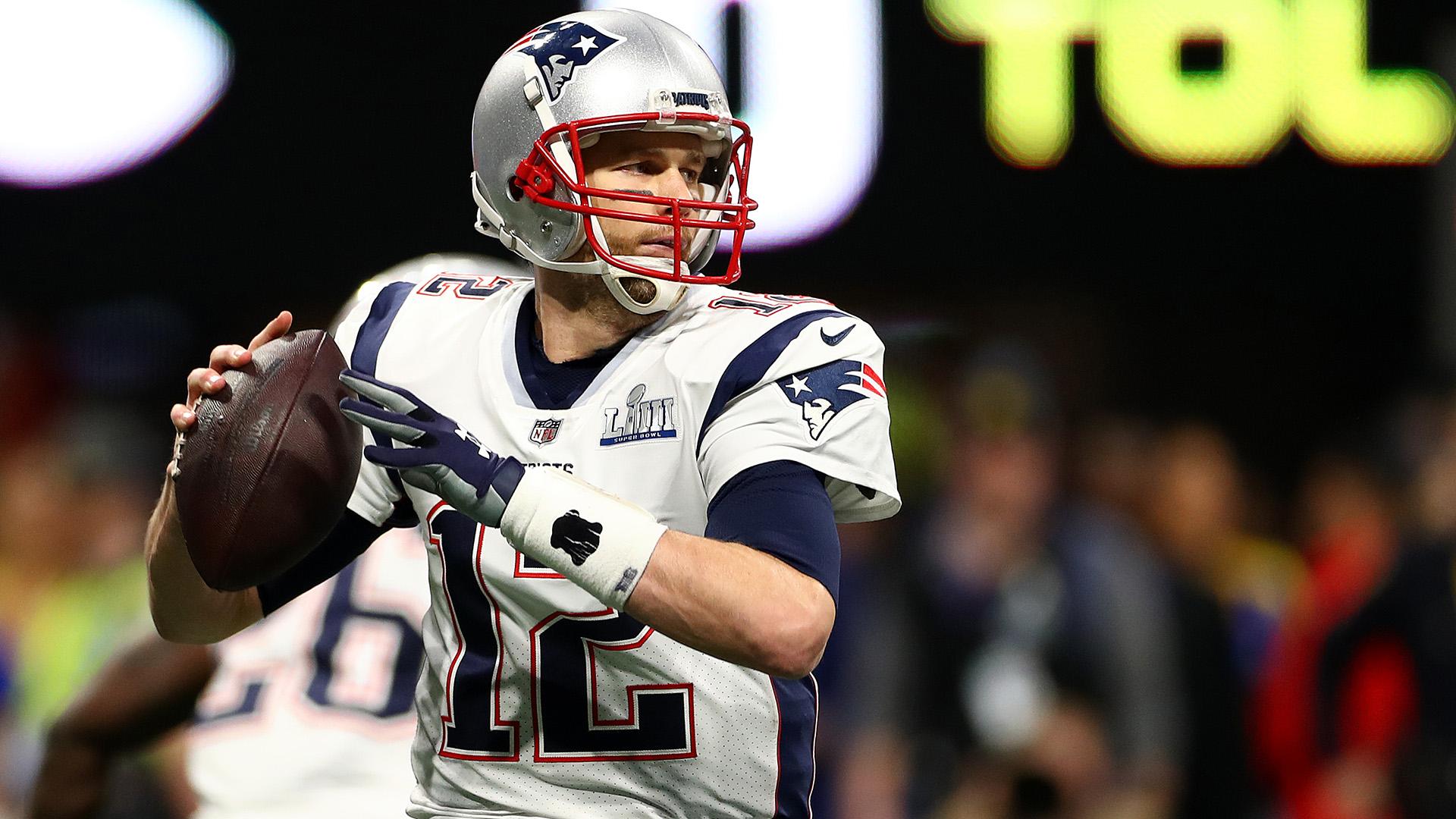 CBS, obviously, dominated the weekly ratings, thanks to nearly one million viewers for the Super Bowl, even though it was the lowest rated Super Bowl in 10 years. But, CBS had success in other spots too, taking nine of the top ten spots and 17 of the top 30. The post-Super Bowl premiere of THE WORLD'S GREATEST did well, keeping over 22 million viewers, from 10:35-11:35 PM.
ABC, FOX and NBC clustered together, in the weekly averages. NBC did decent, pushing five shows into the top 30, including two new episodes of ELLEN'S GAME OF GAMES. ABC also had five programs in the top 30, lead by GREY'S ANATOMY, at #13. FOX only had three programs, with THE MASKED SINGER reaching the #11 spot.
Looking at the season-to-date numbers, NBC's is now tied with FOX in the A18-49 demo, each with a 1.9 rating. With the big game, CBS is now just two-tenths of a point behind them. CBS does have a 1.6 million viewer lead in total viewership, over NBC. The only certain thing is that ABC will finish fourth on the season.
---
CBS - 13 programs
ABC - 7 programs
NBC - 6 programs
FOX - 4 programs
CW - 0 program

CBS - 12 programs
ABC - 8 programs
NBC - 6 programs
FOX - 4 programs
CW - 0 program

CBS - 13 programs
ABC - 8 programs
NBC - 6 programs
FOX - 3 programs
CW - 0 program
#1s for the Week:
#1 Unscripted - The World's Best (SP)
#1 Drama - Blue Bloods
#1 New Drama - Magnum PI
#1 Comedy - The Big Bang Theory
#1 New Comedy - FAM
#1 News Program - 20/20
Network Weekly Averages for Week of January 28, 2019:
| | | | | |
| --- | --- | --- | --- | --- |
| Network | Viewers | A18-34* | A18-49* | A25-54* |
| ABC | 3.81 m | 0.6 | 0.9 | 1.1 |
| CBS | 20.91 m | 4.7 | 5.8 | 6.8 |
| CW | 0.96 m | 0.2 | 0.3 | 0.4 |
| FOX | 2.89 m | 0.4 | 0.7 | 1.0 |
| NBC | 4.11 m | 0.4 | 0.8 | 1.1 |
* - Ratings
Complete Weekly Broadcast Rankings & Ratings:
| | | | | | | | | |
| --- | --- | --- | --- | --- | --- | --- | --- | --- |
| Rank | Day | Time | Net | Program | P2* | A18-34 | A18-49 | A25-54 |
| 1 | Sun | 6:30 | CBS | Super Bowl LIII | 97.19 | 26.0 | 31.0 | 34.6 |
| 2 | Sun | 10:05 | CBS | SB Post-Gun | 81.96 | 23.6 | 27.2 | 29.8 |
| 3 | Sun | 10:15 | CBS | SB Post-Game | 54.20 | 16.0 | 18.3 | 19.8 |
| 4 | Sun | 10:35 | CBS | The World's Best(SP) | 22.21 | 5.8 | 7.0 | 7.8 |
| 5 | Thu | 8:00 | CBS | The Big Bang Theory | 13.66 | 1.1 | 2.4 | 3.8 |
| 6 | Thu | 8:30 | CBS | Young Sheldon | 11.58 | 0.8 | 1.8 | 3.0 |
| 7 | Mon | 8:00 | NBC | AGT: The Champions | 10.45 | 1.1 | 1.8 | 2.5 |
| 8 | Fri | 10:00 | CBS | Blue Bloods | 9.13 | 0.5 | 0.8 | 1.3 |
| 9 | Thu | 9:00 | CBS | MOM | 8.55 | 0.6 | 1.3 | 2.1 |
| 10 | Tue | 8:00 | CBS | SB/Commercials | 7.93 | 0.5 | 1.0 | 1.6 |
| 11 | Wed | 9:00 | FOX | The Masked Singer | 7.87 | 1.6 | 2.6 | 3.3 |
| 12 | Fri | 9:00 | CBS | Hawaii Five-O | 7.87 | 0.4 | 0.8 | 1.3 |
| 13 | Thu | 8:00 | ABC | Grey's Anatomy | 7.27 | 1.2 | 1.7 | 2.2 |
| 14 | Tue | 8:00 | NBC | Ellen's/Games | 7.05 | 0.9 | 1.6 | 2.2 |
| 15 | Tue | 9:00 | NBC | Ellen's/Games | 6.98 | 0.9 | 1.7 | 2.4 |
| 16 | Fri | 8:00 | CBS | MacGyver | 6.96 | 0.4 | 0.8 | 1.3 |
| 17 | Tue | 9:00 | CBS | NCIS [R] | 6.59 | 0.3 | 0.6 | 1.0 |
| 18 | Mon | 8:00 | ABC | The Good Doctor | 6.58 | 0.9 | 1.1 | 1.5 |
| 19 | Mon | 8:00 | ABC | The Bachelor | 6.43 | 1.8 | 1.8 | 2.0 |
| 20 | Thu | 9:30 | CBS | FAM | 6.05 | 0.5 | 1.0 | 1.6 |
| 21 | Fri | 8:00 | FOX | Last Man Standing | 5.93 | 0.6 | 1.1 | 1.6 |
| 22 | Mon | 9:00 | CBS | Magnum PI | 5.69 | 0.4 | 0.8 | 1.1 |
| 23 | Thu | 10:00 | CBS | SWAT | 5.68 | 0.4 | 0.9 | 1.4 |
| 24 | Wed | 8:00 | ABC | The Goldbergs | 5.64 | 0.7 | 1.3 | 1.8 |
| 25 | Mon | 10:00 | NBC | Manifest | 5.54 | 0.6 | 1.0 | 1.4 |
| 26 | Tue | 10:00 | CBS | FBI [R] | 5.38 | 0.3 | 0.6 | 0.9 |
| 27 | Thu | 9:00 | ABC | Million Little Things | 5.29 | 0.6 | 1.1 | 1.5 |
| 28 | Mon | 8:00 | FOX | The Resident | 5.28 | 0.5 | 0.9 | 1.3 |
| 29 | Wed | 8:00 | NBC | Chicago Med [R] | 5.28 | 0.3 | 0.7 | 1.1 |
| 30 | Mon | 10:00 | CBS | BULL [R] | 5.23 | 0.3 | 0.6 | 0.9 |
| 31 | Wed | 9:00 | ABC | Modern Family | 4.92 | 0.6 | 1.2 | 1.7 |
| 32 | Tue | 10:00 | NBC | Ellen's/Games [R] | 4.86 | 0.6 | 1.2 | 1.7 |
| 33 | Wed | 9:00 | NBC | Chicago Fire [R] | 4.83 | 0.3 | 0.6 | 1.0 |
| 34 | Wed | 8:00 | CBS | Celeb Big Brother | 4.81 | 0.7 | 1.2 | 1.6 |
| 35 | Wed | 10:00 | NBC | Chicago PD [R] | 4.80 | 0.3 | 0.6 | 1.0 |
| 36 | Wed | 10:00 | CBS | Criminal Minds | 4.73 | 0.5 | 0.8 | 1.2 |
| 37 | Thu | 8:00 | NBC | The Titan Games | 4.65 | 0.6 | 1.1 | 1.5 |
| 38 | Fri | 8:30 | FOX | The Cool Kids | 4.65 | 0.5 | 0.9 | 1.3 |
| 39 | Mon | 8:00 | CBS | Celeb Big Brother | 4.63 | 0.7 | 1.1 | 1.5 |
| 40 | Thu | 9:00 | NBC | Law & Order: SVU | 4.59 | 0.5 | 0.9 | 1.3 |
| 41 | Wed | 8:30 | ABC | Schooled | 4.54 | 0.5 | 1.0 | 1.5 |
| 42 | Fri | 9:00 | ABC | 20/20 | 4.21 | 0.4 | 0.7 | 1.0 |
| 43 | Wed | 8:00 | FOX | 24 Hours to Hell | 4.19 | 0.7 | 1.2 | 1.6 |
| 44 | Sat | 8:30 | ABC | NBA Sat. Primetime | 4.09 | 1.1 | 1.3 | 1.4 |
| 45 | Mon | 9:00 | FOX | The Passage | 3.95 | 0.5 | 0.9 | 1.3 |
| 46 | Fri | 9:00 | NBC | The Blacklist | 3.68 | 0.3 | 0.5 | 0.8 |
| 47 | Wed | 9:00 | CBS | Big Bang Theory [R] | 3.61 | 0.3 | 0.6 | 1.0 |
| 48 | Sat | 9:00 | CBS | NFL Honors (S) | 3.42 | 0.3 | 0.6 | 0.8 |
| 49 | Fri | 8:00 | ABC | Fresh off The Boat | 3.30 | 0.4 | 0.7 | 0.9 |
| 50 | Wed | 9:30 | ABC | Single Parents | 3.28 | 0.5 | 0.8 | 1.2 |
| 51 | Sat | 8:00 | CBS | Celeb Big Brother | 3.28 | 0.5 | 0.7 | 1.1 |
| 52 | Wed | 9:30 | CBS | Young Sheldon [R] | 3.28 | 0.3 | 0.5 | 0.9 |
| 53 | Tue | 8:00 | ABC | American H'wife [R] | 3.24 | 0.3 | 0.6 | 0.9 |
| 54 | Thu | 9:00 | FOX | The Orville | 3.11 | 0.4 | 0.7 | 1.0 |
| 55 | Thu | 9:30 | NBC | Will & Grace | 3.09 | 0.3 | 0.8 | 1.1 |
| 56 | Fri | 9:00 | FOX | Hell's Kitchen | 3.08 | 0.5 | 0.9 | 1.2 |
| 57 | Fri | 8:00 | NBC | Blindspot | 2.85 | 0.2 | 0.5 | 0.7 |
| 58 | Thu | 9:00 | NBC | Brooklyn 99 | 2.72 | 0.5 | 0.8 | 1.1 |
| 59 | Wed | 10:00 | ABC | Match Game | 2.63 | 0.3 | 0.6 | 0.9 |
| 60 | Thu | 10:00 | ABC | HTGAWM | 2.58 | 0.3 | 0.6 | 0.8 |
| 61 | Tue | 8:30 | ABC | Kids are Alright [R] | 2.46 | 0.2 | 0.5 | 0.7 |
| 62 | Tue | 10:20 | ABC | The Rookie [R] | 2.41 | 0.2 | 0.4 | 0.6 |
| 63 | Fri | 8:30 | ABC | Speechless | 2.37 | 0.2 | 0.5 | 0.8 |
| 64 | Thu | 8:00 | FOX | Gotham | 2.34 | 0.4 | 0.7 | 0.9 |
| 65 | Tue | 9:20 | ABC | Black-ish [R] | 2.32 | 0.2 | 0.5 | 0.7 |
| 66 | Fri | 10:00 | NBC | Dateline | 2.32 | 0.2 | 0.5 | 0.7 |
| 67 | Sat | 8:00 | ABC | NBA Countdown | 2.19 | 0.4 | 0.5 | 0.7 |
| 68 | Sun | 7:00 | ABC | AFV [R] | 2.17 | 0.2 | 0.3 | 0.4 |
| 69 | Sun | 8:00 | ABC | AFV [R] | 2.09 | 0.2 | 0.3 | 0.4 |
| 70 | Tue | 8:00 | FOX | Masked Singer [R] | 2.06 | 0.3 | 0.5 | 0.8 |
| 71 | Tue | 8:00 | CW | The Flash | 2.04 | 0.5 | 0.7 | 0.9 |
| 72 | Sun | 9:00 | NBC | AGT/Champs [R] | 1.95 | 0.2 | 0.3 | 0.4 |
| 73 | Tue | 9:50 | ABC | Splitting/Together [R] | 1.94 | 0.2 | 0.4 | 0.6 |
| 74 | Sun | 10:00 | ABC | Shark Tank [R] | 1.84 | 0.3 | 0.4 | 0.6 |
| 75 | Sun | 7:00 | NBC | AGT/Champs [R] | 1.67 | 0.2 | 0.3 | 0.4 |
| 76 | Sat | 8:00 | FOX | 9-1-1 [R] | 1.55 | 0.2 | 0.3 | 0.4 |
| 77 | Thu | 8:00 | CW | Supernatural | 1.40 | 0.3 | 0.4 | 0.6 |
| 78 | Tue | 9:30 | CW | Roswell, NM | 1.27 | 0.2 | 0.3 | 0.4 |
| 79 | Wed | 8:00 | CW | Riverdale | 1.26 | 0.4 | 0.4 | 0.4 |
| 80 | Sun | 9:00 | ABC | Shark Tank [R] | 1.26 | 0.2 | 0.2 | 0.3 |
| 81 | Tue | 9:00 | FOX | The Passage [R] | 1.20 | 0.2 | 0.3 | 0.5 |
| 82 | Mon | 8:00 | CW | Arrow | 1.18 | 0.2 | 0.4 | 0.4 |
| 83 | Sat | 9:00 | FOX | The Passage [R] | 1.16 | 0.2 | 0.3 | 0.3 |
| 84 | Sat | 8:20 | NBC | NHL Games | 1.10 | 0.2 | 0.3 | 0.4 |
| 85 | Thu | 9:00 | CW | Legacies | 1.01 | 0.2 | 0.3 | 0.4 |
| 86 | Mon | 9:00 | CW | Black Lightning | 0.93 | 0.2 | 0.3 | 0.4 |
| 87 | Sun | 8:00 | FOX | The Simpsons [R] | 0.89 | 0.3 | 0.3 | 0.4 |
| 88 | Sun | 9:00 | FOX | Family Guy [R] | 0.85 | 0.3 | 0.3 | 0.4 |
| 89 | Wed | 9:00 | CW | All American | 0.77 | 0.2 | 0.2 | 0.3 |
| 90 | Sat | 8:00 | NBC | NHL Bonus | 0.75 | 0.1 | 0.1 | 0.2 |
| 91 | Sun | 8:30 | FOX | Bob's Burgers [R] | 0.70 | 0.2 | 0.3 | 0.3 |
| 92 | Sun | 9:30 | FOX | The Cool Kids [R] | 0.70 | 0.2 | 0.2 | 0.3 |
| 93 | Sun | 7:00 | FOX | The Simpsons [R] | 0.65 | 0.2 | 0.2 | 0.3 |
| 94 | Sun | 7:30 | FOX | Bob's Burgers [R] | 0.64 | 0.2 | 0.2 | 0.3 |
| 95 | Fri | 8:00 | CW | Dynasty | 0.60 | 0.1 | 0.2 | 0.2 |
| 96 | Sat | 10:40 | NBC | NHL Bonus 2 | 0.44 | 0.1 | 0.1 | 0.1 |
| 97 | Fri | 9:00 | CW | Crazy ExGirlfriend | 0.40 | 0.1 | 0.1 | 0.1 |
| 98 | Sun | 8:00 | CW | Supergirl | 0.40 | 0.1 | 0.1 | 0.1 |
| 99 | Sun | 9:00 | CW | Charmed | 0.28 | 0.0 | 0.1 | 0.1 |
* - viewers in millions