Top Ten: Top Grossing Movies of 2018
Superhero films continue to rule the box office, with five films in the top ten of 2018, lead by Marvel's BLACK PANTHER and its $700 million domestic take. It was followed by another Marvel movie, THE AVENGERS: INFINITY WAR and its $679 million gross. All three Marvel production made the top 10, with ANT-MAN & THE WASP taking the #9 spot, with just under $217 million.
Disney, which owns the Marvel movies, pushed two more movies into the top 10, with INCREDIBLES 2, another superhero movie, taking the #3 spot and SOLO: A STAR WARS MOVIE taking the final spot on the chart.
2017's JUMANJI: WELCOME TO THE JUNGLE took in over $235 million of its total $404 domestic gross, during 2018, and placing seventh on the year.
Closing out the Superhero run, DEADPOOL 2, ranking 5th, brought in over $318 million.
Off the chart, a total of 35 movie grossed over $100 million, in 2018, with 20 of those getting more than $150 million.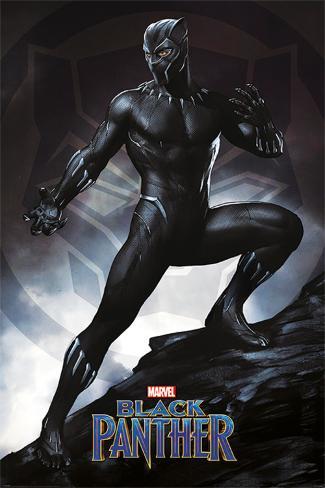 #1 - $700.1 million


| | | |
| --- | --- | --- |
| #2 - $678.8 million | #3 - $608.6 million | #4 - $416.8 million |
| | | |
| #5 - $318.5 million | #6 - $266.3 million | #7 - $235.5 million |
| | | |
| #8 - $220.2 million | #9 - $216.6 million | #10 - $213.8 million |
Ranking 11 - 20:
Venom (2018) - $213.3 million
A Star is Born (2018) - $201.2 million
Aquaman - $199.1 million
Bohemian Rhapsody - $189.8 million
A Quiet Place - $188.0 million
Ralph Breaks the Internet - $177.6 million
Crazy Rich Asians - $174.0 million
Hotel Transylvania 3: Summer Vacation - $167.5 million
Halloween (2018) - $159.3 million
Fantastic Beasts: The Crimes of Grindelwald - $156.8 million
Worldwide Grosses Top Ten:
$2.05 billion - Avengers: Infinity War
$1.35 billion - Black Panther
$1.31 billion - Jurassic World: Fallen Kingdom
$1.24 billion - Incredibles 2
$888 million - Aquaman
$856 million - Venom (2018)
$791 million - Mission: Impossible - Fallout
$737 million - Deadpool 2
$716 million - Bohemian Rhapsody
$630 million - Fantastic Beasts: The Crimes of Grindelwald