Complete Nielsen Ratings: July 30 - Aug. 5, 2018
The full Nielsen program rankings and ratings, plus 19 broadcast and digital network ratings
: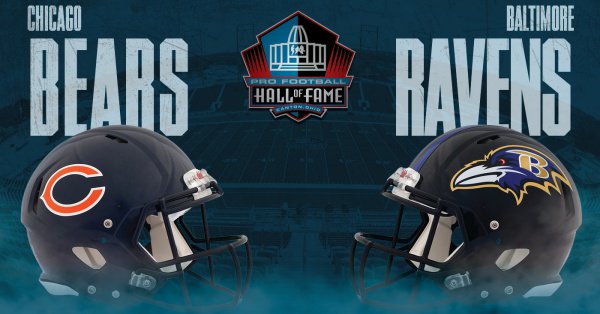 Another win for NBC, sweeping the week in the ratings. The network was powered by the summer hit AMERICA'S GOT TALENT (#1) and the first pre-season NFL game, the HOF game (#3). The network pushed six more shows into the top 30, including the premiere of MAKING IT at #14.
CBS edges out ABC for second on the week, pushing 13 programs in the top 30. All three BIG BROTHER episodes rank in the top 10. ELEMENTARY is the only other CBS program, in new episodes, to make the top 30.
ABC has six in the top 30, with CELEBRITY FAMILY FEUD (#5) the only program in the top 30.
FOX only places two shows in the top 30, with MASTERCHEF at #25 and the season finale of THE FOUR at #27.
The CW did something I am not sure we have ever seen before, by a major broadcast network, posting a 0.0 rating in Adults 18-34 for an encore episode of BLACK LIGHTNING. The CW had 12 of the 16 lowest rated programs on the week.
---
CBS- 10 programs
NBC - 8 programs
ABC - 7 programs
FOX - 5 programs
CW - 0 program

NBC - 9 programs
CBS - 8 programs
ABC - 8 programs
FOX - 5 programs
CW - 0 program

CBS - 9 programs
NBC - 9 programs
ABC - 7 programs
FOX - 5 programs
CW - 0 program
#1s for the Week:
#1 Unscripted - America's Got Talent
#1 Drama - NCIS [R]
#1 New Drama - SWAT [R]
#1 Comedy - The Big Bang Theory [R]
#1 Game Show - Celebrity Family Feud
#1 News Program - 60 Minutes [R]
Network Weekly Averages for Week of July 30, 2018:
| | | | | |
| --- | --- | --- | --- | --- |
| Network | Viewers | A18-34* | A18-49* | A25-54* |
| ABC | 3.09 m | 0.4 | 0.6 | 0.8 |
| CBS | 3.80 m | 0.4 | 0.6 | 0.9 |
| CW | 0.86 m | 0.1 | 0.2 | 0.2 |
| FOX | 1.96 m | 0.3 | 0.5 | 0.7 |
| NBC | 4.69 m | 0.6 | 1.0 | 1.3 |
* - Ratings
Spanish Language Network Weekly Averages:
| | | | | |
| --- | --- | --- | --- | --- |
| Network | Viewers | A18-34* | A18-49* | A25-54* |
| UNI | 1.13 m | 0.3 | 0.4 | - |
| TEL | 1.24 m | 0.4 | 0.5 | - |
| U'Mas | 0.35 m | 0.1 | 0.1 | - |
| ESTR | 0.24 m | 0.0 | 0.1 | - |
| AZA | 0.08 m | 0.0 | 0.0 | - |
* - Ratings

Digital Network Weekly Averages:
| | | | | |
| --- | --- | --- | --- | --- |
| Network | Viewers | A18-34* | A18-49* | A25-54* |
| ION | 1.38 m | 0.2 | 0.3 | - |
| MeTV | 0.69 m | 0.0 | 0.1 | - |
| BOUN | 0.28 m | 0.1 | 0.1 | - |
| GRIT | 0.33 m | 0.0 | 0.0 | - |
| LAFF | 0.27 m | 0.1 | 0.1 | - |
| COZI | 0.17 m | 0.0 | 0.0 | - |
| ESCP | 0.19 m | 0.0 | 0.0 | - |
| HERO | 0.17 m | 0.0 | 0.0 | - |
| COMET | 0.08 m | 0.0 | 0.0 | - |
* - Ratings