Final Broadcast Ratings: July 1, 2018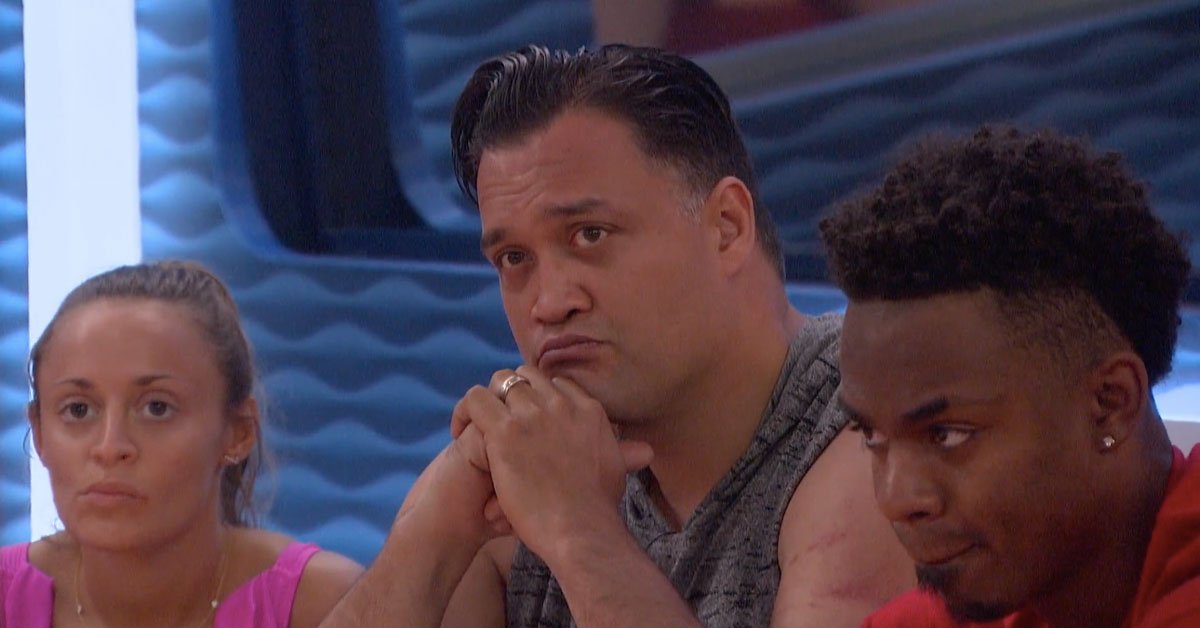 It was a very low rated Sunday night as the four networks were clumped together near the bottom of the ratings barrel.
Only three programs were in original episodes, with BIG BROTHER leading the way with 4.8 million viewers and a 1.2 rating in Adults 18-49. INSTINCT, which followed BB, held onto 4.5 million viewers and a third of its demographic audience lead in. SHADES OF BLUE, on NBC, collected 3.5 million viewers and a 0.5 demo rating.
Final L+SD Network Averages:
| | | | | |
| --- | --- | --- | --- | --- |
| | Total viewers | A18-34 | A18-49 | A25-54 |
| ABC | 3.90 million | 0.4 | 0.7 | 1.0 |
| CBS | 4.50 million | 0.4 | 0.6 | 0.9 |
| CW | 0.00 million | 0.0 | 0.0 | 0.0 |
| FOX | 1.40 million | 0.3 | 0.5 | 0.6 |
| NBC | 3.80 million | 0.3 | 0.6 | 0.8 |
| | | | | | | |
| --- | --- | --- | --- | --- | --- | --- |
| Time | Net | Program | P2* | A18-34 | A18-49 | A25-54 |
| 7:00 | ABC | AFV [R] | 4.07 | 0.3 | 0.7 | 1.0 |
| 8:00 | ABC | Celebrity Family Feud [R] | 4.59 | 0.4 | 0.8 | 1.1 |
| 9:00 | ABC | $100,000 Pyramid [R] | 3.69 | 0.4 | 0.7 | 1.0 |
| 10:00 | ABC | To Tell the Truth [R] | 3.24 | 0.3 | 0.6 | 0.9 |
| 7:00 | CBS | 60 Minutes [R] | 7.06 | 0.3 | 0.6 | 1.0 |
| 8:00 | CBS | Big Brother | 4.78 | 0.8 | 1.2 | 1.6 |
| 9:00 | CBS | Instinct | 4.51 | 0.2 | 0.4 | 0.7 |
| 10:00 | CBS | Salvation [R] | 1.78 | 0.1 | 0.2 | 0.3 |
| 7:00 | FOX | One Strange Rock [R] | 1.07 | 0.2 | 0.3 | 0.4 |
| 8:00 | FOX | The Simpsons [R] | 1.36 | 0.3 | 0.5 | 0.7 |
| 8:30 | FOX | Bob's Burgers [R] | 1.36 | 0.4 | 0.6 | 0.7 |
| 9:00 | FOX | Family Guy [R] | 1.65 | 0.4 | 0.7 | 0.8 |
| 9:30 | FOX | Bob's Burgers [R] | 1.67 | 0.5 | 0.7 | 0.8 |
| 7:00 | NBC | Dateline [R] | 3.80 | 0.2 | 0.5 | 0.7 |
| 8:00 | NBC | America's Got Talent [R] | 3.89 | 0.4 | 0.6 | 0.9 |
| 8:00 | NBC | Shades of Blue | 3.50 | 0.3 | 0.5 | 0.8 |
* - viewers in millions