Final Broadcast Ratings: January 5, 2018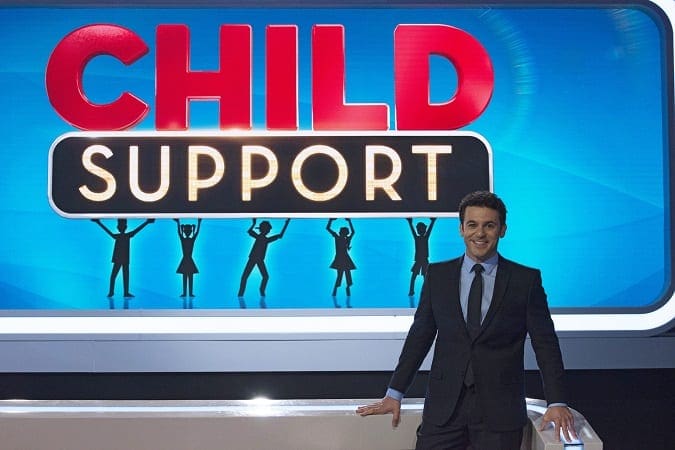 With its regular Crime drama line up, CBS sweeps the Friday night ratings. The network has the three most watched shows and won two of three hours in the younger demo. MACGYVER was tied for third in the A18-34 age group.
ABC's new game show, CHILD SUPPORT had a decent premiere, posting the top ratings in the A18-34 and A18-49 demographics and #2 in total viewers ship, in the 8 PM hour. It was the network's top rated program of the night.
FOX topped NBC with a decent performance by HELL'S KITCHEN and an encore of 9-1-1.
NBC found out that Olympic Sports, outside of Olympic competition, does not do very well, as the US Figure Skating Championship came in 4th for the night, beating only the CW.
Final L+SD Network Averages:
| | | | | |
| --- | --- | --- | --- | --- |
| | Total viewers | A18-34 | A18-49 | A25-54 |
| ABC | 3.70 million | 0.4 | 0.8 | 1.1 |
| CBS | 9.30 million | 0.5 | 1.0 | 1.6 |
| CW | 0.70 million | 0.2 | 0.3 | 0.3 |
| FOX | 3.00 million | 0.5 | 0.8 | 1.1 |
| NBC | 4.50 million | 0.5 | 0.7 | 1.0 |
| | | | | | | |
| --- | --- | --- | --- | --- | --- | --- |
| Time | Net | Program | P2* | A18-34 | A18-49 | A25-54 |
| 8:00 | ABC | Child Support (SP) | 4.40 | 0.5 | 0.9 | 1.3 |
| 9:00 | ABC | Agents of SHIELD | 2.49 | 0.3 | 0.7 | 0.9 |
| 10:00 | ABC | 20/20 | 4.23 | 0.4 | 0.8 | 1.1 |
| 8:00 | CBS | MacGyver | 7.83 | 0.4 | 0.9 | 1.5 |
| 9:00 | CBS | Hawaii Five-O | 9.96 | 0.6 | 1.2 | 1.8 |
| 10:00 | CBS | Blue Bloods | 9.98 | 0.5 | 1.0 | 1.6 |
| 8:00 | CW | Crazy Ex-Girlfriend | 0.69 | 0.2 | 0.2 | 0.3 |
| 9:00 | CW | Penn &Teller: Fool Us [R] | 0.95 | 0.2 | 0.3 | 0.3 |
| 8:00 | FOX | Hell's Kitchen | 3.42 | 0.5 | 0.9 | 1.3 |
| 9:00 | FOX | 9-1-1 [R] | 2.54 | 0.4 | 0.6 | 0.9 |
| 8:00 | NBC | US Figure Skating Champ | 4.48 | 0.5 | 0.8 | 1.0 |
* - viewers in millions