Preliminary Ratings: Tuesday 02/28/2017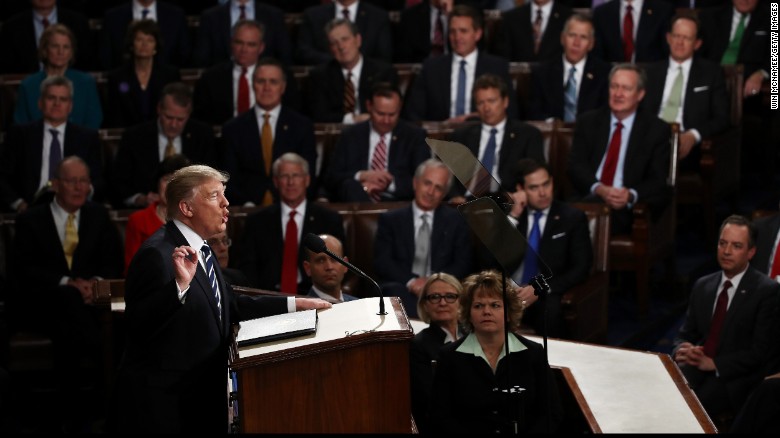 NBC takes the Tuesday night ratings, as the BIG 4 networks were on an abbreviated schedule, caused by the Presidential Address, airing from 9 to 10:30 PM. THE VOICE was the #1 program of the night, raking in 11.3 million viewers and a 2.6 rating in Adults 18-49. An encore of THE WALL won the post-address time slot.
ABC, CBS and The CW battled it out for second place, in the 8 PM hour. THE FLASH was second in the hour in the A18-34 demo and tied with ABC in the A18-49 demo. CBS drew the second most viewers and was slightly stronger in the A25-54 demo. FOX was a close fifth place in the hour.
Preliminary L+SD Network Averages^:
| | | | | |
| --- | --- | --- | --- | --- |
| | Total viewers | A18-34 | A18-49 | A25-54 |
| ABC | 3.80 million | 0.5 | 1.0 | 1.3 |
| CBS | 7.10 million | 0.4 | 0.8 | 1.3 |
| CW | 1.90 million | 0.6 | 0.7 | 0.8 |
| FOX | 2.40 million | 0.7 | 0.9 | 1.0 |
| NBC | 9.10 million | 1.3 | 2.1 | 2.7 |
| | | | | | | |
| --- | --- | --- | --- | --- | --- | --- |
| Time | Net | Program | P2* | A18-34 | A18-49 | A25-54 |
| 8:00 | ABC | Fresh Off the Boat | 4.60 | 0.6 | 1.2 | 1.5 |
| 8:30 | ABC | The Real O'Neals | 3.60 | 0.5 | 1.1 | 1.4 |
| 9:00 | ABC | Presidential Address | 5.00 | 0.7 | 1.1 | 1.5 |
| 10:30 | ABC | Analysis | 3.10 | 0.4 | 0.7 | 0.9 |
| 8:00 | CBS | NCIS [R] | 8.70 | 0.4 | 0.9 | 1.5 |
| 9:00 | CBS | Presidential Address | 6.40 | 0.5 | 0.9 | 1.4 |
| 10:30 | CBS | Kevin can Wait [R] | 3.80 | 0.3 | 0.5 | 0.9 |
| 8:00 | CW | The Flash | 2.80 | 0.9 | 1.1 | 1.2 |
| 9:00 | CW | Riverdale [R] | 0.90 | 0.3 | 0.3 | 0.4 |
| 8:00 | FOX | New Girl | 2.20 | 0.7 | 0.9 | 1.0 |
| 8:30 | FOX | The Mick | 2.50 | 0.7 | 0.9 | 1.1 |
| 9:00 | FOX | Presidential Address | 3.60 | 0.5 | 0.9 | 1.2 |
| 8:00 | NBC | The Voice | 11.30 | 1.7 | 2.6 | 3.4 |
| 9:00 | NBC | Presidential Address | 7.80 | 1.1 | 1.8 | 2.4 |
| 10:30 | NBC | The Wall [R] | 4.60 | 0.6 | 1.1 | 1.4 |
* - viewers in millions
^ - excludes Presidential Address ratings