Weekly CW Ratings: February 6 - 10, 2017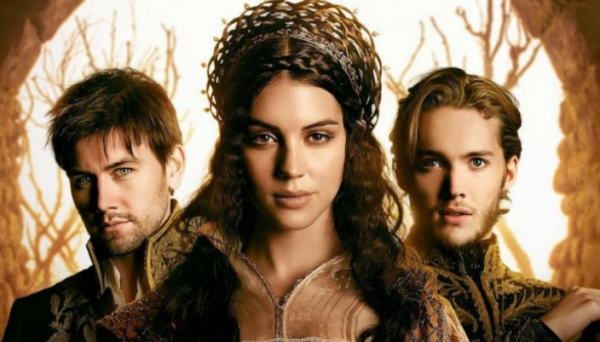 The final season premiere of the drama REIGN premiered on the CW and it placed 10th out 10 shows for the network, pulling in just 780,000 viewers and a 0.2 rating in Adults 18-49. On the bight side, that is better than the previous week's season finale of CRAZY EX-GIRLFRIEND, by 250,000 total viewers.
THE FLASH continues to set the standard for the CW, bringing in 2.9 million viewers and a relatively strong 1.0 rating in Adults 18-34. It is the only CW series to score ones in any of the three demos, doing it in all three.
for the week, The CW averaged 1.55 million viewers, a 0.5 rating in Adults 18-34, and a 0.6 rating in both the A18-49 and A25-54 demographics.
| | | | | | | | |
| --- | --- | --- | --- | --- | --- | --- | --- |
| Day | Time | Net | Program | P2* | A18-34 | A18-49 | A25-54 |
| Mon | 8:00 | CW | Supergirl | 2.43 | 0.4 | 0.7 | 0.9 |
| Mon | 8:00 | CW | Jane the Virgin | 0.93 | 0.3 | 0.3 | 0.3 |
| Tue | 8:00 | CW | The Flash | 2.91 | 1.0 | 1.1 | 1.2 |
| Tue | 9:00 | CW | Legends of Tomorrow | 1.77 | 0.6 | 0.7 | 0.7 |
| Wed | 8:00 | CW | Arrow | 1.61 | 0.5 | 0.6 | 0.7 |
| Wed | 9:00 | CW | The 100 | 1.01 | 0.4 | 0.4 | 0.4 |
| Thu | 8:00 | CW | Supernatural | 1.73 | 0.5 | 0.6 | 0.7 |
| Thu | 9:30 | CW | Riverdale | 1.20 | 0.4 | 0.5 | 0.4 |
| Fri | 8:00 | CW | The Vampire Diaries | 1.11 | 0.4 | 0.4 | 0.4 |
| Fri | 9:00 | CW | Reign (SP) | 0.78 | 0.2 | 0.2 | 0.3 |
* - viewers in millions