Preliminary Ratings: Thursday 02/16/2017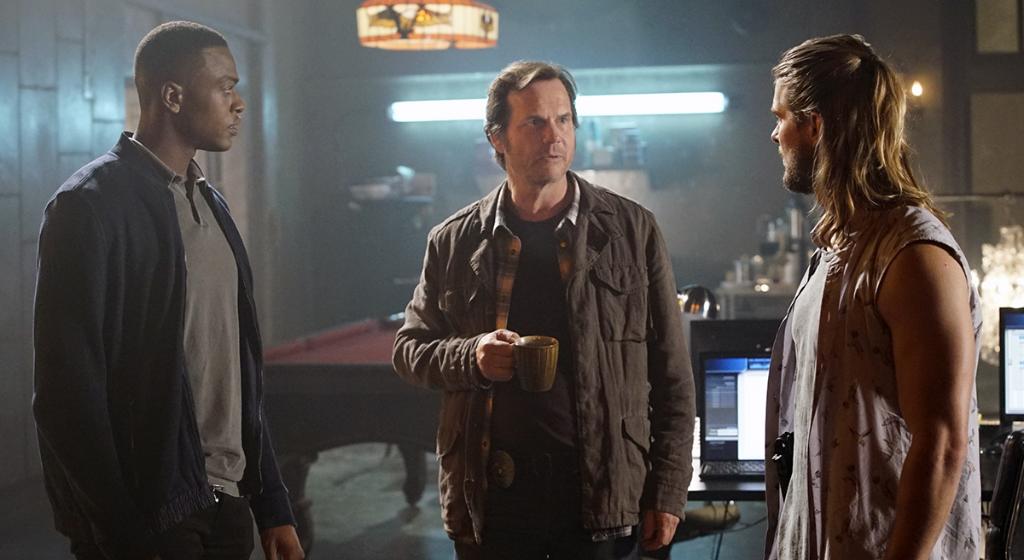 CBS takes the night in the A25-54 demographic and in total viewership, despite the low ratings it got from new series, TRAINING DAY. The drama was the lowest rated BIG 4 program of the night and posted series lows, to boot. Since the low rated premiere, two weeks earlier, TRAINING DAY has shed nearly one million viewers and lost 40% in the A18-34 demo and 23% in the A25-54 demo. It is time for CBS to ship TRAINING DAY to CBS All-Access to burn off the rest of the episodes.
ABC was tops in the younger, A18-34 and A18-49 demographics, and tied with CBS on the A25-54 demo. GREY'S ANATOMY was down from last week's numbers, but SCANDAL saw an increase in its ratings, over last week. HTGAWM was mostly flat.
NBC edged out FOX for third place, with CHICAGO MED doing most of the ratings work. The two 8 PM comedies again came in 4th place in the hour. Week-to-week, CHICAGO MED was up a tenth in each of the demo categories, and THE BLACK LIST was flat.
FOX didn't do much on the night, other than toping NBC in the 8 PM hour. MY KITCHEN RULES continues to be dominated against and tied RIVERDALE for last place, in the A18-34 demo, during the 9 PM hour.
Preliminary L+SD Network Averages:
| | | | | |
| --- | --- | --- | --- | --- |
| | Total viewers | A18-34 | A18-49 | A25-54 |
| ABC | 6.10 million | 1.2 | 1.7 | 2.1 |
| CBS | 7.20 million | 0.7 | 1.4 | 2.1 |
| CW | 1.50 million | 0.5 | 0.6 | 0.6 |
| FOX | 2.90 million | 0.5 | 0.9 | 1.1 |
| NBC | 4.60 million | 0.6 | 1.0 | 1.3 |
| | | | | | | |
| --- | --- | --- | --- | --- | --- | --- |
| Time | Net | Program | P2* | A18-34 | A18-49 | A25-54 |
| 8:00 | ABC | Greys Anatomy | 7.60 | 1.5 | 2.0 | 2.5 |
| 9:00 | ABC | Scandal | 6.10 | 1.2 | 1.7 | 2.1 |
| 10:00 | ABC | HTGAWM | 4.60 | 1.0 | 1.3 | 1.6 |
| 8:00 | CBS | The Big Bang Theory | 13.30 | 1.4 | 2.7 | 4.0 |
| 8:30 | CBS | The Great Outdoors | 8.10 | 0.8 | 1.6 | 2.4 |
| 9:00 | CBS | Mom | 7.70 | 0.7 | 1.5 | 2.2 |
| 9:30 | CBS | Life In Pieces | 6.20 | 0.7 | 1.3 | 1.8 |
| 10:00 | CBS | Training Day | 3.80 | 0.3 | 0.7 | 1.0 |
| 8:00 | CW | Supernatural | 1.80 | 0.5 | 0.7 | 0.8 |
| 9:30 | CW | Riverdale | 1.10 | 0.4 | 0.4 | 0.4 |
| 8:00 | FOX | Masterchef Jr. | 3.70 | 0.6 | 1.1 | 1.3 |
| 9:00 | FOX | My Kitchen Rules | 2.10 | 0.4 | 0.7 | 0.9 |
| 8:00 | NBC | Superstore | 3.60 | 0.6 | 1.1 | 1.4 |
| 8:30 | NBC | Powerless | 2.50 | 0.4 | 0.8 | 1.0 |
| 9:00 | NBC | Chicago Med | 6.10 | 0.8 | 1.2 | 1.6 |
| 10:00 | NBC | The Blacklist | 4.70 | 0.5 | 0.9 | 1.2 |
* - viewers in millions