Preliminary Ratings: Thursday 02/02/2017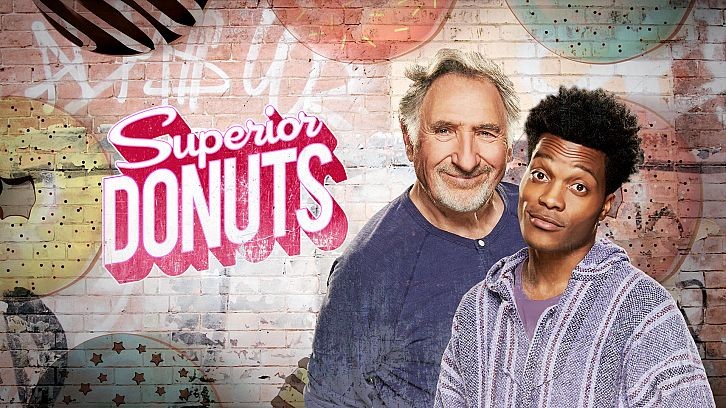 CBS and ABC split the first night of the February sweeps,. with CBS grabbing the most viewers and the older, A25-54 demographic. ABC was tops in the A18-34 and A18-49 demographics. Both networks looked good early in the evening, but was bad by the end of the night.
For ABC, GREY'S ANATOMY was the night's top drama and second only to THE BIG BANG THEORY in overall ratings. The medical drama was down from last week's winter premiere, but still posted solid numbers. SCANDAL continues to slide backwards, losing 1.8 million viewers from its lead in and dropped 33% in the A18-34 demo and 22% in the A18-49 demo. most of last season, SCANDAL was growing out of GREY'S, not losing viewers. HOW TO GET AWAY WITH MURDER lis looking pretty dead. It drops another two million viewers from its lead in close to 30% in the A18-49 demographic.
CBS' new sitcom, SUPERIOR DONUTS did respectable numbers out of THE BIG BANG THEORY, holding onto 10.6 million viewers and a 1.9 rating in Adults 18-49. Retention was 72% in total viewership and 61% in the A18-49 demo. That is a lot better than THE GREAT INDOORS premiere, in the same time slot, which only held onto 62% of viewers 56% in the demo. CBS fired a dud at 10 PM, with the new crime drama, TRAINING DAY. It was last in its time slot and was the second lowest rated program of the evening, excluding The CW. The 4.7 million viewers and 0.9 rating in Adults 18-49 is not much better than what PURE GENIUS drew in the time slot. Look for a quick change by CBS to push TRAINING DAY to Saturdays.
NBC was a distant third place on the night and did not get any good news from its new comedy series, POWERLESS. The DC Comics based series dropped about 25% of its lead in, collecting just 3.1 million viewers and a 1.1 rating in Adults 18-49. Given the poor lead in for CHICAGO MED, it held its on at 9 PM. THE BLACK LIST barely beat the premiere of TRAINING DAY, on CBS and lost to a weak HTGAWM, on ABC.
HELL'S KITCHEN closed another season, hauling in 3.7 million viewers and a 1.1 rating in the demo, at 8 PM. But that was not enough to keep MY KITCHEN RULES from being the lowest rated, non-CW program of the night.
Preliminary L+SD Network Averages:
| | | | | |
| --- | --- | --- | --- | --- |
| | Total viewers | A18-34 | A18-49 | A25-54 |
| ABC | 6.60 million | 1.3 | 1.8 | 2.2 |
| CBS | 8.30 million | 0.8 | 1.6 | 2.5 |
| CW | 1.40 million | 0.5 | 0.5 | 0.6 |
| FOX | 3.00 million | 0.6 | 0.9 | 1.2 |
| NBC | 5.00 million | 0.7 | 1.1 | 1.5 |
| | | | | | | |
| --- | --- | --- | --- | --- | --- | --- |
| Time | Net | Program | P2* | A18-34 | A18-49 | A25-54 |
| 8:00 | ABC | Greys Anatomy | 8.40 | 1.8 | 2.3 | 2.7 |
| 9:00 | ABC | Scandal | 6.60 | 1.2 | 1.8 | 2.2 |
| 10:00 | ABC | HTGAWM | 4.70 | 1.0 | 1.3 | 1.6 |
| 8:00 | CBS | The Big Bang Theory | 14.60 | 1.6 | 3.1 | 4.5 |
| 8:30 | CBS | Superior Donuts (SP) | 10.60 | 0.9 | 1.9 | 3.0 |
| 9:00 | CBS | Mom | 8.80 | 0.7 | 1.6 | 2.6 |
| 9:30 | CBS | Life In Pieces | 6.60 | 0.6 | 1.3 | 2.0 |
| 10:00 | CBS | Training Day (SP) | 4.70 | 0.5 | 0.9 | 1.3 |
| 8:00 | CW | Supernatural | 1.70 | 0.5 | 0.6 | 0.7 |
| 9:30 | CW | Riverdale | 1.10 | 0.4 | 0.4 | 0.4 |
| 8:00 | FOX | Hell's Kitchen (SF) | 3.70 | 0.7 | 1.1 | 1.5 |
| 9:00 | FOX | My Kitchen Rules | 2.20 | 0.4 | 0.7 | 0.9 |
| 8:00 | NBC | Superstore | 4.00 | 0.8 | 1.2 | 1.6 |
| 8:30 | NBC | Powerless (SP) | 3.10 | 0.6 | 1.1 | 1.3 |
| 9:00 | NBC | Chicago Med | 6.30 | 0.8 | 1.2 | 1.7 |
| 10:00 | NBC | The Blacklist | 5.00 | 0.5 | 0.9 | 1.4 |
* - viewers in millions