Final Broadcast Ratings: September 28, 2016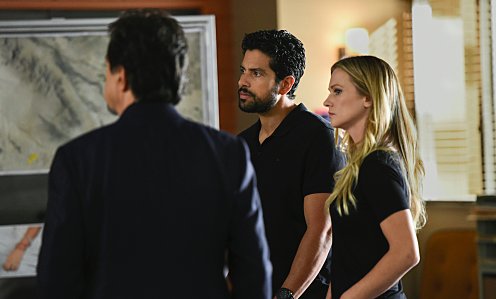 Wednesday night had two season premieres, both on BCS. At 9 PM, CRIMINAL MINDS collected 8.9 million viewers and a 1.9 rating in Adults 18-49, holding 90% of the its lead in SURVIVOR audience. Compared to last year's season premiere, CRIMINAL MINDS is down 1.9 million viewers, but just one-tenth of a point, in the A18-49 demo. At 10 PM, CODE BLACK kicked off its second season to less than stellar numbers. Just 6.4 million viewers stayed around at 10 pm, and the series posted a 1.2 rating in the A18-49 demographic. It posted the nights lowest demographic ratings, from the Big 4 networks, pushing it to last place at 10 PM.
FOX continues to win the night, but the force that was EMPIRE is slowing coming to an end. Just 9.7 million viewers tuned in to the hit drama, with a 3.7 rating in Adults 18-49. Year-to-year, numbers are down over four million viewers and the demo has dropped 33%. On the positive side, LETHAL WEAPON held most of its premiere audience, one week earlier.
ABC was the #2 network, with solid numbers from its comedies and DESIGNATED SURVIVOR winning its time slot. The freshman political drama did drop two million viewers and 20% in the demo, but I suspect a lot of that loss will be made up in either the L+3 or L+7 ratings.
NBC was, again, in fourth place, but staying competitive on the night. BLINDSPOT continues to flounder on its new night and time, drawing numbers similar to last year's MYSTERIES OF LAURA.
Final L+SD Network Averages:
| | | | | |
| --- | --- | --- | --- | --- |
| | Total viewers | A18-34 | A18-49 | A25-54 |
| ABC | 7.00 million | 1.1 | 1.9 | 2.5 |
| CBS | 8.20 million | 1.0 | 1.7 | 2.3 |
| CW | 1.20 million | 0.3 | 0.3 | 0.4 |
| FOX | 8.40 million | 2.3 | 2.9 | 3.3 |
| NBC | 5.90 million | 1.1 | 1.4 | 1.8 |
| | | | | | | |
| --- | --- | --- | --- | --- | --- | --- |
| Time | Net | Program | P2* | A18-34 | A18-49 | A25-54 |
| 8:00 | ABC | The Goldbergs | 6.58 | 1.1 | 1.9 | 2.5 |
| 8:30 | ABC | Speechless | 6.43 | 0.9 | 1.8 | 2.4 |
| 9:00 | ABC | Modern Family | 7.41 | 1.4 | 2.3 | 3.0 |
| 9:30 | ABC | Black-ish | 5.58 | 1.0 | 1.6 | 2.2 |
| 10:00 | ABC | Designated Survivor | 7.97 | 1.0 | 1.8 | 2.4 |
| 8:00 | CBS | Survivor | 9.16 | 1.3 | 2.1 | 2.9 |
| 9:00 | CBS | Criminal Minds (SP) | 8.90 | 1.1 | 1.9 | 2.5 |
| 10:00 | CBS | Code Black (SP) | 6.37 | 0.7 | 1.2 | 1.6 |
| 8:00 | CW | Penn & Teller: Fool Us [R] | 1.26 | 0.2 | 0.3 | 0.4 |
| 9:00 | CW | Whose Line is it Anyway? (SF) | 1.17 | 0.3 | 0.4 | 0.4 |
| 9:30 | CW | Whose Line [R] | 1.04 | 0.3 | 0.3 | 0.4 |
| 8:00 | FOX | Lethal Weapon | 7.23 | 1.4 | 2.0 | 2.5 |
| 9:00 | FOX | Empire | 9.65 | 3.1 | 3.7 | 4.1 |
| 8:00 | NBC | Blindspot | 5.60 | 0.9 | 1.3 | 1.6 |
| 9:00 | NBC | Law & Order: SVU | 6.09 | 1.3 | 1.6 | 1.9 |
| 10:00 | NBC | Chicago PD | 6.14 | 1.1 | 1.5 | 1.8 |
* - viewers in millions