Preliminary Ratings: Thursday 07/21/2016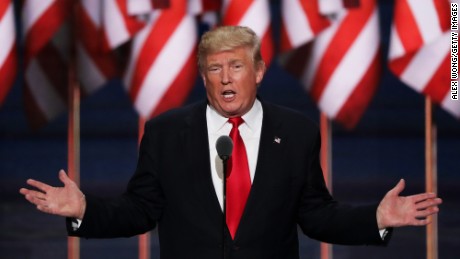 The last night of the Republican National Convention saw ABC and CBS coverage ratings go up, while NBC fell by a million viewers, night-to-night. NBC did not have its usually great lead in support for the RNC coverage, but was still able to beat ABC and CBS.
CBS won the night, with strong showings from its encore comedies, at 8 PM, and BIG BROTHER at 9 PM. It was the #1 network, across the board, for the two hours, Thursday's RNC coverage was the best night for CBS.
NBC was not far behind, as the season finale of SPARTAN: ULTIMATE TEAM CHALLENGE was #2 in the 8 PM and 9 PM hours, with a 0.9 demo rating and 3.3 million viewers. NBC's RNC coverage still topped four million viewers and equalled the previous night's 1.1 rating in Adults 18-49.
ABC edged out FOX for the #3 spot of the night, mainly because HOME FREE, on FOX, was the lowest rated program of the night, from any of the Big 4 Networks. The season finale of BONES was third in its 8 PM time slot, beating BATTLE BOTS.
Preliminary L+SD Network Averages:
| | | | | |
| --- | --- | --- | --- | --- |
| | Total viewers | A18-34 | A18-49 | A25-54 |
| ABC | 3.10 million | 0.4 | 0.7 | 1.0 |
| CBS | 4.90 million | 0.8 | 1.2 | 1.6 |
| CW | 0.80 million | 0.1 | 0.2 | 0.2 |
| FOX | 2.80 million | 0.4 | 0.6 | 0.9 |
| NBC | 3.50 million | 0.6 | 1.0 | 1.3 |
| | | | | | | |
| --- | --- | --- | --- | --- | --- | --- |
| Time | Net | Program | P2* | A18-34 | A18-49 | A25-54 |
| 8:00 | ABC | Battlebots | 3.10 | 0.5 | 0.7 | 1.0 |
| 9:00 | ABC | Greatest Hits | 2.90 | 0.4 | 0.7 | 0.9 |
| 10:00 | ABC | Republican National Conv. | 3.20 | 0.4 | 0.7 | 1.1 |
| 8:00 | CBS | The Big Bang Theory [R] | 6.60 | 0.7 | 1.3 | 1.8 |
| 8:30 | CBS | Life in Pieces [R] | 5.00 | 0.6 | 1.1 | 1.5 |
| 9:00 | CBS | Big Brother | 5.60 | 1.2 | 1.7 | 2.1 |
| 10:00 | CBS | Republican National Conv. | 3.40 | 0.5 | 0.7 | 1.0 |
| 8:00 | CW | Legends of Tomorrow [R] | 0.80 | 0.1 | 0.2 | 0.2 |
| 9:00 | CW | Beauty & The Beast | 0.70 | 0.2 | 0.2 | 0.2 |
| 8:00 | FOX | Bones (SF) | 3.80 | 0.5 | 0.8 | 1.1 |
| 9:00 | FOX | Home Free | 1.70 | 0.3 | 0.4 | 0.6 |
| 8:00 | NBC | Spartan (SF) | 3.30 | 0.6 | 0.9 | 1.2 |
| 10:00 | NBC | Republican National Conv. | 4.00 | 0.6 | 1.1 | 1.4 |
* - viewers in millions