Weekly Sports Ratings: July 1 - 7, 2019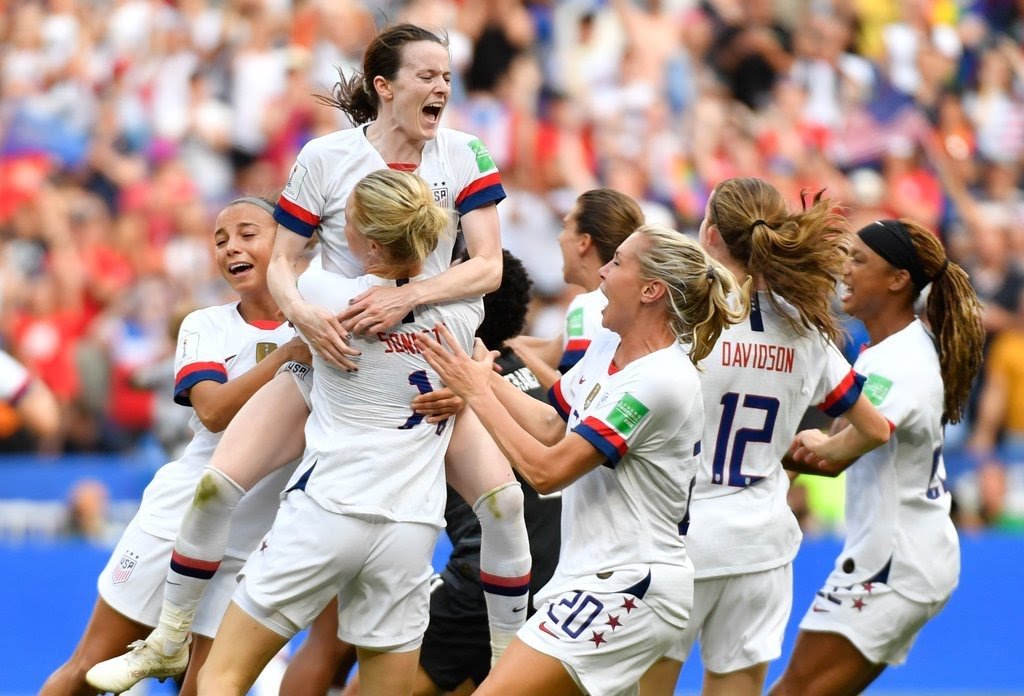 The Women's World Cup final, featuring another championship for the USA women's team, drew a solid 14 million viewers, easily topping this week's sports line up. The semi-final, held five days earlier, collected about half as many viewers, for second position.
NASCAR's summer Daytona race was the top non-soccer event of the week, with 3.3 million tuning into NBC, on a Sunday afternoon. It's Saturday event also did well, getting 2.4 million.
It may be summer, but the NBA is getting relatively good numbers for its summer league play. The late Friday night game hauled in 1.6 million viewers, good enough for 10th on the week.
Top Ten Events:
WWC: USA v NET (Sun) - 13.99m (3.8) FOX
WWC: USA v ENG (Tue) - 7,10m (1.8) FOX
NASCAR Cup Race (Sun) - 3.29m (0.5) NBC
Gold Cup: MEX v USA (Sun) - 2.88m (1.2) FS1
MLB Regional Games (Sat) - 2.41m (0.4) FOX
NASCAR Cup (Sat) - 2.39m (0.3) NBC
WWC: NET v SWE (Wed) - 2.36m (0.6) FS1
PGA Tour (Sun) - 2.28m (0.3) CBS
WWC: ENG v SWE (Sat) - 1.99m (0.5) FOX
NBA: Summer League (Fri) - 1.61m (0.7)
Sport Specific Charts
Women's World Cup

USA v NET (Sun) - 13.99m (3.8) FOX
USA v ENG (Tue) - 7,10m (1.8) FOX
NET v SWE (Wed) - 2.36m (0.6) FS1

Golf

PGA Tour (Sun) - 2.28m (0.3) CBS
PGA Tour (Sat) - 1.54m (0.2) CBS
PGA Golf (Sun) - 646k (0.1) Golf

Motor Racing

Cup Series (Sun) - 3.29m (0.5) NBC
Cup Series (Sat) - 2.39m (0.3) NBC
Xfinity Series (Fri) - 707k (0.1) NBCSN

Major League Baseball

Regional Games (Sat) - 2.41m (0.4) FOX
CHC v PIT (Thu) - 826k (0.2) ESPN
NYY v NYM (Sun) - 760k (0.2) ESPN

NBA Summer League

NY v NO (Fri) - 1.61m (0.7) ESPN
LAL v CHI (Fri) - 883k (0.3) ESPN
NY v PHO (Sun) - 577k (0.2) ESPN

Other Sports

Track/Field (Sun) - 1.53m (0.3) NBC
UFC (Sat) - 1.15m (0.4) ESPN
Horse Racing (Sat) - 731k (0.1) NBC