US Box Office Results: April 12 - 14, 2019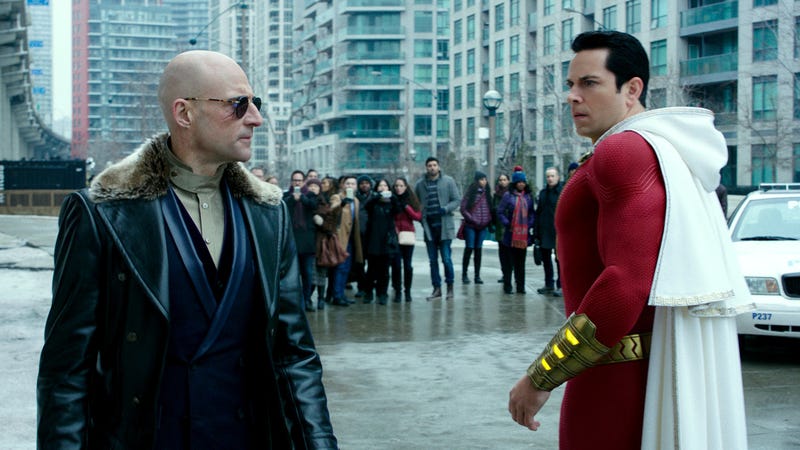 There were four new releases this week, but none of them could knock off SHAZAM! as the #1 move, for the second week in a row. The DC movie added over $25 million to its domestic take, which is now at $95 million, after its first 10-days of release.
The top new movie of the week is the comedy, LITTLE, grabbing $15.5 million, besting the new HELLBOY movie by $3.5 million. LITTLE should easily make back its $20 million production budget, while HELLBOY will fall short of its $50 million price tag.
At the middle of the chart, new entries AFTER (#8) and MISSING LEANK each collect under $7 million at the box office, leaving each to come in at under $20 million for their total domestic take.
$25.1 million - Shazam!
$15.5 million - Little
$12.0 million - Hellboy (2019)
$10.0 million - Pet Sematary (2019)
$9.19 million - Dumbo (2019)
$8.63 million - Captain Marvel
$6.95 million - Us
$6.20 million - After (2019)
$5.84 million - Missing Link
$2.00 million - The Best of Enemies
$1.80 million - Unplanned
$1.55 million - Five Feet Apart
$0.87 million - Hotel Mumbai
$0.79 million - The Mustang Focus
$0.73 million - Wonder Park