Primetime Cable Ratings: November 6, 2018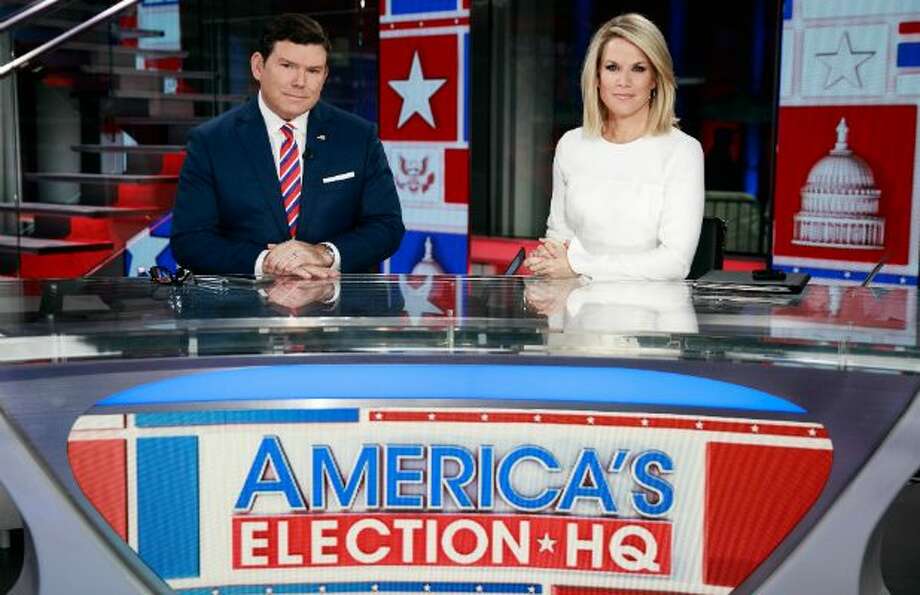 The mid-term elections took front and center on the cable ratings, with FOX News taking the top numbers. Over the three hours of primetime, FNC averaged 7.8 million viewers and a 1.3 rating in Adults 18-49. That ties NBC as the second best A18-49 demo rating of the night, for all networks, and is the most watched network of the night, topping all broadcast networks.
CNN was a clear #2 on the night, in total viewers, but has that rare time where it topped FOX NEWS in the A18-49 demographic, averaging a 1.9 rating, making it #1 of all networks in the category.
Outside of politics, college basketball is ramping up, with two games in the top 15. The two ESPN games averaged over 2.4 million viewers and a 1.0 demographic rating.
Top Primetime Cable Programs:
| | | | | | |
| --- | --- | --- | --- | --- | --- |
| Rank | Show | Net | Time | P2* | A18-49 |
| 1 | Americas Election Hq | FOXN | 9:00 PM | 8,071 | 1.4 |
| 2 | Americas Election Hq | FOXN | 10:00 PM | 7,912 | 1.4 |
| 3 | Americas Election Hq | FOXN | 8:00 PM | 7,370 | 1.2 |
| 4 | Election Night In America | CNN | 9:00 PM | 5,410 | 2.0 |
| 5 | Election Night In America | CNN | 10:00 PM | 5,064 | 1.9 |
| 6 | Election Night In America | CNN | 8:00 PM | 4,737 | 1.6 |
| 7 | MSNBC Election Coverage | MSNBC | 8:00 PM | 4,657 | 0.8 |
| 8 | CFP Rankings Show | ESPN | 9:26 PM | 2,892 | 1.2 |
| 9 | CBB: DUKE v KY | ESPN | 9:58 PM | 2,849 | 1.2 |
| 10 | WWE Smackdown | USA | 8:00 PM | 2,088 | 0.7 |
| 11 | CBB: MI ST v KAN | ESPN | 7:00 PM | 1,996 | 0.8 |
| 12 | Haves And The Have Nots | OWN | 9:00 PM | 1,723 | 0.3 |
| 13 | Gypsys Revenge | ID | 9:00 PM | 1,362 | 0.3 |
| 14 | Below Deck | BRVO | 9:00 PM | 1,318 | 0.5 |
| 15 | Mayans M.C. | FX | 10:00 PM | 1,306 | 0.5 |
| 16 | House Hunters | HGTV | 10:00 PM | 1,259 | 0.2 |
| 17 | House Hunters Intl | HGTV | 10:30 PM | 1,246 | 0.2 |
| 18 | Little Couple | TLC | 9:00 PM | 1,186 | 0.2 |
| 19 | House Hunters | HGTV | 9:00 PM | 1,151 | 0.2 |
| 20 | House Hunters | HGTV | 9:30 PM | 1,110 | 0.2 |
| 21 | FX Movie Prime | FX | 7:30 PM | 1,060 | 0.2 |
| 22 | 7 Little Johnstons | TLC | 8:00 PM | 1,046 | 0.2 |
| 23 | Purge, The | USA | 10:00 PM | 986 | 0.4 |
| 24 | Guest Book, The | TBS | 10:30 PM | 945 | 0.3 |
| 25 | Counting Cars | HIST | 10:02 PM | 827 | 0.1 |
| 26 | Chopped | FOOD | 9:00 PM | 814 | 0.3 |
| 27 | Counting Cars | HIST | 8:00 PM | 735 | 0.1 |
| 28 | Flipping Out | BRVO | 10:00 PM | 727 | 0.2 |
| 29 | First 48 Ac | A&E | 8:00 PM | 676 | 0.2 |
| 30 | The Challenge | MTV | 9:00 PM | 672 | 0.4 |
| 31 | Amazing World Of Gumball | TOON | 8:00 PM | 599 | 0.2 |
| 32 | Exp Unknown: Afterlife | TRAV | 9:00 PM | 518 | 0.1 |
| 33 | Tosh.O | CMDY | 10:00 PM | 491 | 0.2 |
| 34 | Bitchin Rides | VEL | 9:00 PM | 471 | 0.1 |
| 35 | CBB: NC v WOF | ESPN2 | 7:00 PM | 457 | 0.2 |
| 36 | MAFS: Honeymoon Island | LIFE | 9:00 PM | 409 | 0.1 |
| 37 | MAFS: Happily Ever After | LIFE | 10:03 PM | 360 | 0.1 |
| 38 | Monster Encounters | TRAV | 10:00 PM | 358 | 0.1 |
| 39 | Hand Built Hot Rods | VEL | 10:00 PM | 327 | 0.1 |
| 40 | Jim Jefferies Show | CMDY | 10:30 PM | 300 | 0.1 |
| 41 | Building Off The Grid | DIY | 9:00 PM | 276 | 0.1 |
| 42 | Hustle In Brooklyn | BET | 10:00 PM | 234 | 0.1 |
| 43 | Fifty Shades Freed | HBO | 8:00 PM | 221 | 0.1 |
| 44 | CBB: FL v FSU | ESPN2 | 9:03 PM | 195 | 0.1 |
| 45 | Busy Tonight | E! | 10:00 PM | 187 | 0.1 |
| 46 | Rickey Smiley For Real | TV1 | 8:00 PM | 153 | 0.1 |
| 47 | NBA: WAS v DAL | NBA | 8:30 PM | 137 | 0.1 |
| 48 | Concacaf U20 | UND | 7:50 PM | 135 | 0.1 |
* Viewership (,000)