Preliminary Ratings: Tuesday 11/06/2018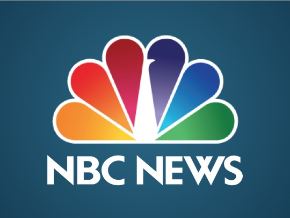 Election powers the BIG THREE Networks, with NBC coming out on top by winning three of the four measured categories. ABC did do better in the younger, A18-34 demographic. CBS was third in all categories, beating just The CW and FOX.
The CW put its shows in encores, perhaps expecting local preemptions for local election coverage.
FOX stayed in in originals, placing fourth, across the board.
Preliminary L+SD Network Averages:
| | | | | |
| --- | --- | --- | --- | --- |
| | Total viewers | A18-34 | A18-49 | A25-54 |
| ABC | 5.30 million | 0.9 | 1.3 | 1.6 |
| CBS | 4.30 million | 0.5 | 0.9 | 1.2 |
| CW | 0.90 million | 0.2 | 0.3 | 0.4 |
| FOX | 2.80 million | 0.4 | 0.7 | 1.0 |
| NBC | 5.80 million | 0.8 | 1.4 | 1.9 |
| UNI | 1.30 million | -- | 0.4 | -- |
| TEL | 1.00 million | -- | 0.3 | -- |
| | | | | | | |
| --- | --- | --- | --- | --- | --- | --- |
| Time | Net | Program | P2* | A18-34 | A18-49 | A25-54 |
| 8:00 | ABC | ABC News: Election Coverage | 5.30 | 0.9 | 1.3 | 1.6 |
| 8:00 | CBS | CBS News: Election Coverage | 4.30 | 0.5 | 0.9 | 1.2 |
| 8:00 | CW | The Flash [R] | 1.00 | 0.2 | 0.3 | 0.4 |
| 9:00 | CW | Black Lightning [R] | 0.80 | 0.2 | 0.2 | 0.3 |
| 8:00 | FOX | The Gifted | 2.40 | 0.4 | 0.7 | 0.9 |
| 9:00 | FOX | Lethal Weapon | 3.20 | 0.3 | 0.7 | 1.0 |
| 8:00 | NBC | NBC News: Election Coverage | 5.80 | 0.8 | 1.4 | 1.9 |
* - viewers in millions