Complete Nielsen Ratings: July 16 - 22, 2018
The full Nielsen program rankings and ratings, plus 19 broadcast and digital network ratings
: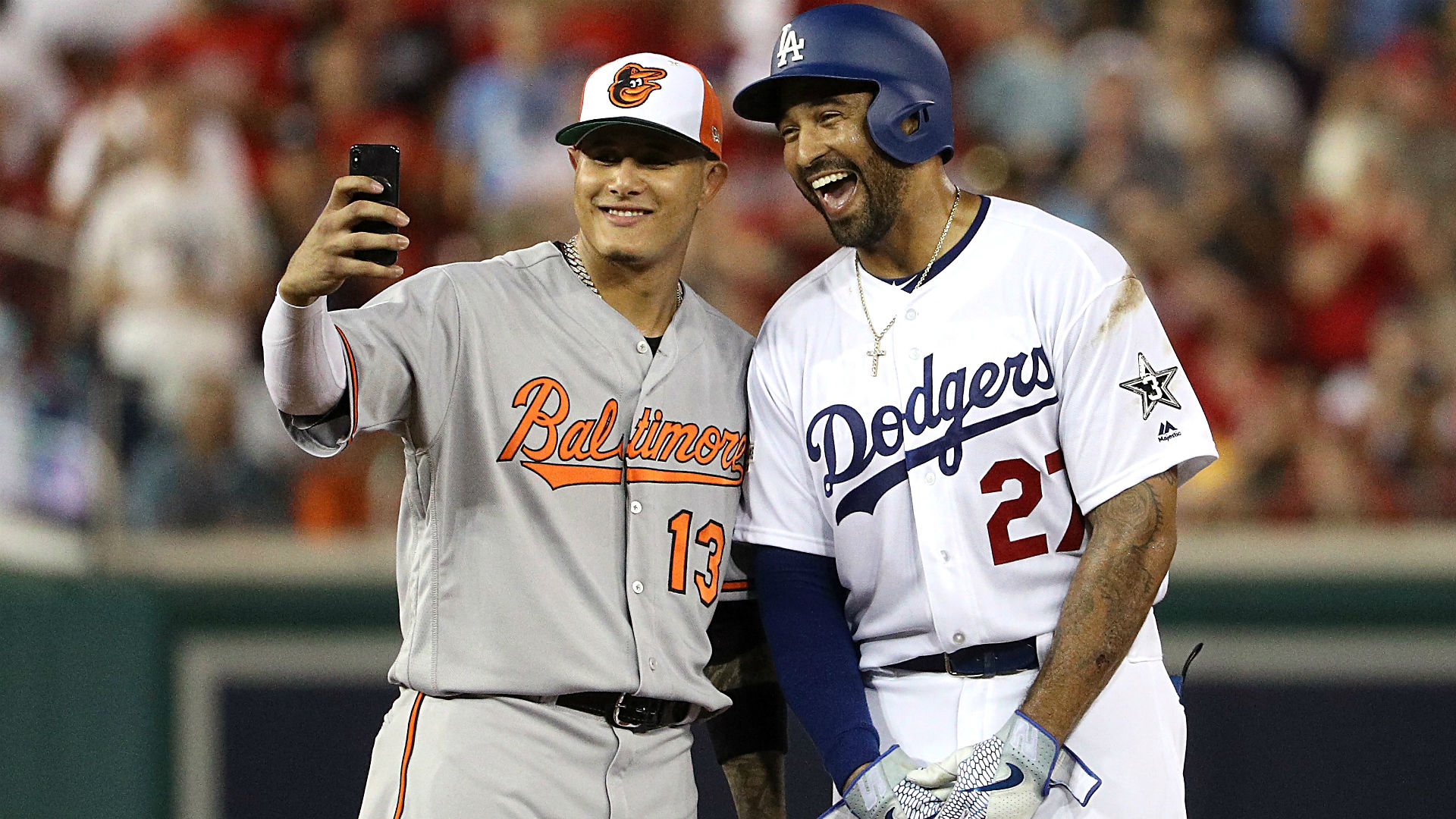 NBC wins another week in the Nielsen ratings, with its usual combo of AMERICA'S GOT TALENT (#1), WORLD OF DANCE (#7) and AMERICAN NINJA WARRIOR (#14). NBC saw success with encores, with two nights of repeats of ELLEN'S GAME OF GAMES making the top 30.
FOX had a share of the younger A18-34 demographic win, thanks to the annual MLB All-Star game. The summer classic attracted 8.7 million viewers and a 1.6 rating in the younger demo. The game was #1 in both the A18-34 and A18-49 demos, and second to AGT in the older, A25-54 demo. The All-Star Game, the pre-game and MASTERCHEF (#28) were the only FOX shows in the top 30 of the chart.
ABC tied FOX in the demos as THE BACHELORETTE (#4) and CELEBRITY FAMILY FEUD (#5) made the top five. The ESPY Awards did decent numbers, ranking 24th overall.Two more shows made the top 30, for ABC.
CBS was fourth in the two younger demos, but tied ABC and FOX, for second, in the older A25-54 demo and second to ABC in total viewers. The network had 12 entries in the top 30, eight which were encore episodes. It is the encores which drag down the network's demographic ratings.
On the CW, PENN & TELLER: FOOL US was the most popular, ranking 68th out of 90 programs. The CW also had nine of the 10 lowest rated shows on the week.
---
CBS - 9 programs
ABC - 8 programs
NBC - 7 programs
FOX - 6 programs
CW - 0 program

CBS - 9 programs
ABC - 8 programs
NBC - 8 programs
FOX - 5 programs
CW - 0 program

CBS - 9 programs
ABC - 8 programs
NBC - 8 programs
FOX - 5 programs
CW - 0 program
#1s for the Week:
#1 Unscripted - America's Got Talent
#1 Drama - NCID [R]
#1 New Drama - SWAT [R]
#1 Comedy - The Big Bang Theory [R]
#1 Game Show - Celebrity Family Feud
#1 News Program - 60 Minutes [R]
Network Weekly Averages for Week of July 16, 2018:
| | | | | |
| --- | --- | --- | --- | --- |
| Network | Viewers | A18-34* | A18-49* | A25-54* |
| ABC | 3.42 m | 0.5 | 0.7 | 0.9 |
| CBS | 3.82 m | 0.3 | 0.6 | 0.9 |
| CW | 0.79 m | 0.1 | 0.2 | 0.3 |
| FOX | 2.81 m | 0.5 | 0.7 | 0.9 |
| NBC | 4.30 m | 0.4 | 0.8 | 1.1 |
* - Ratings
Spanish Language Network Weekly Averages:
| | | | | |
| --- | --- | --- | --- | --- |
| Network | Viewers | A18-34* | A18-49* | A25-54* |
| UNI | 1.14 m | 0.3 | 0.4 | - |
| TEL | 1.17 m | 0.4 | 0.5 | - |
| U'Mas | 0.34 m | 0.1 | 0.1 | - |
| ESTR | 0.28 m | 0.0 | 0.1 | - |
| AZA | 0.09 m | 0.0 | 0.0 | - |
* - Ratings

Digital Network Weekly Averages:
| | | | | |
| --- | --- | --- | --- | --- |
| Network | Viewers | A18-34* | A18-49* | A25-54* |
| ION | 1.36 m | 0.2 | 0.3 | - |
| MeTV | 0.69 m | 0.0 | 0.1 | - |
| BOUN | 0.27 m | 0.1 | 0.1 | - |
| GRIT | 0.32 m | 0.0 | 0.0 | - |
| LAFF | 0.24 m | 0.1 | 0.1 | - |
| COZI | 0.16 m | 0.0 | 0.0 | - |
| ESCP | 0.17 m | 0.0 | 0.0 | - |
| HERO | 0.18 m | 0.0 | 0.0 | - |
| COMET | 0.08 m | 0.0 | 0.0 | - |
* - Ratings