Primetime Cable Ratings: May 24, 2018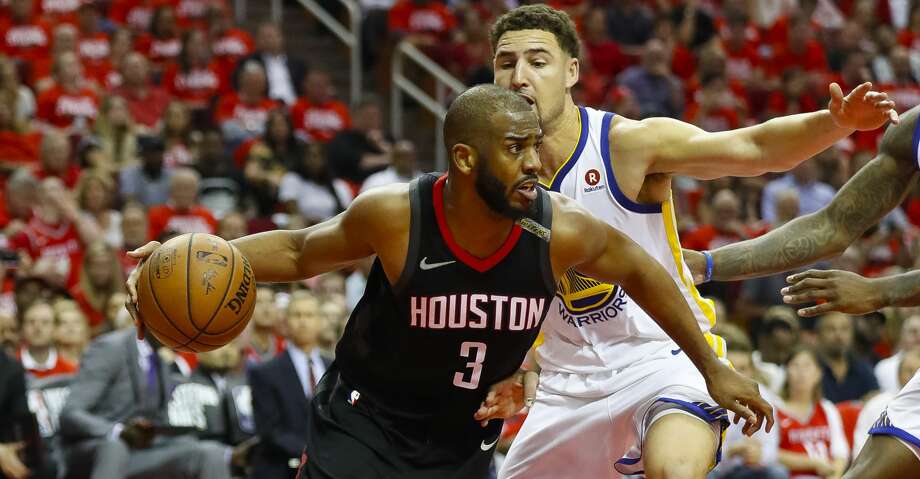 The 2018 NBA Playoffs posted its biggest ratings night, with the TNT game of Houston vs Golden State. The game drew a solid 9.2 million viewers and a commanding 3.6 rating in Adults 18-49. It was about 1.5 million viewers over the average game for the Conference Finals and should sett the make for a good showing for ABC, when the NBA Finals begin in June.
MTV's JERSEY SHOW FAMILY VACATION was the only other program to score a 1.0, or betting, in the A18-49 demographic.
The season finale of SIREN, on FREEFORM, grabs just 660,000 viewers, ranking 28th on the night.
Top Primetime Cable Programs:
| | | | | | |
| --- | --- | --- | --- | --- | --- |
| Rank^ | Show | Net | Time | P2* | A18-49 |
| 1 | NBA Playoffs: HOU v GS | TNT | 9:00 PM | 9,236 | 3.6 |
| 7 | NBA Pre-Game | TNT | 8:00 PM | 1,760 | 0.6 |
| 9 | House Hunters Intl | HGTV | 10:30 PM | 1,672 | 0.3 |
| 10 | House Hunters | HGTV | 10:00 PM | 1,649 | 0.3 |
| 11 | Jersey Shore:Fam Vacation | MTV | 8:00 PM | 1,641 | 1.0 |
| 12 | Swamp People | HIST | 9:00 PM | 1,600 | 0.3 |
| 13 | Southern Charm | BRVO | 9:00 PM | 1,319 | 0.5 |
| 14 | Flip or Flop Vegas | HGTV | 9:30 PM | 1,273 | 0.3 |
| 15 | Extreme Measures | ID | 10:00 PM | 1,186 | 0.3 |
| 16 | Flip or Flop Vegas | HGTV | 9:00 PM | 1,084 | 0.3 |
| 18 | Murder Calls | ID | 9:00 PM | 959 | 0.2 |
| 19 | Live PD: Police Patrol | A&E | 10:01 PM | 936 | 0.3 |
| 20 | Live PD: Police Patrol | A&E | 9:30 PM | 923 | 0.3 |
| 21 | Beat B.Flay | FOOD | 10:00 PM | 919 | 0.3 |
| 22 | Live PD: Police Patrol | A&E | 9:00 PM | 858 | 0.3 |
| 23 | Live PD: Police Patrol | A&E | 10:32 PM | 847 | 0.3 |
| 26 | Rupauls Drag Race | VH1 | 8:00 PM | 715 | 0.4 |
| 27 | Ex On The Beach | MTV | 9:02 PM | 686 | 0.4 |
| 28 | Siren | FREE | 8:00 PM | 658 | 0.2 |
| 29 | Myst Museum | TRAV | 10:00 PM | 587 | 0.1 |
| 30 | Untucked | VH1 | 9:30 PM | 558 | 0.3 |
| 31 | Movie | HBO | 8:00 PM | 531 | 0.2 |
| 32 | Mysteries At The Museum | TRAV | 9:00 PM | 519 | 0.1 |
| 33 | My 600Lb Life | TLC | 8:00 PM | 515 | 0.1 |
| 34 | Imposters | BRVO | 10:00 PM | 469 | 0.1 |
| 35 | Skin Tight: Transformed | TLC | 10:00 PM | 469 | 0.1 |
| 36 | Nobodies | TVL | 10:00 PM | 468 | 0.1 |
| 37 | Growing Up Hip Hop | WETV | 9:00 PM | 467 | 0.2 |
| 38 | College Softball Super Regional | ESPN | 7:45 PM | 463 | 0.2 |
| 39 | Carbonaro Effect | TRUTV | 10:00 PM | 374 | 0.1 |
| 40 | College Softball Super Regional | ESPN | 9:00 PM | 370 | 0.1 |
| 41 | NASCAR M.E. Cup Qualify | FS1 | 7:00 PM | 352 | 0.1 |
| 42 | Paramount Network Movie | PAR | 9:00 PM | 337 | 0.2 |
| 43 | Jay Lenos Garage | CNBC | 10:00 PM | 296 | 0.1 |
| 44 | Inside Carbonaro | TRUTV | 10:30 PM | 288 | 0.1 |
| 45 | NASCAR Race Hub | FS1 | 8:30 PM | 270 | 0.1 |
| 46 | Impact Wrestling: 321 | POP | 8:00 PM | 263 | 0.1 |
| 47 | Arca Racing | FS1 | 9:00 PM | 257 | 0.1 |
| 48 | Epic Engineering | SCI | 9:02 PM | 255 | 0.0 |
| 49 | College Softball Super Regional | ESPN2 | 9:10 PM | 240 | 0.0 |
| 50 | IE: Extreme Railroads | SCI | 10:04 PM | 232 | 0.1 |
| 51 | WNBA: LA v CON | ESPN2 | 7:00 PM | 221 | 0.1 |
| 52 | Prime Baseball Game | MLB | 6:11 PM | 170 | 0.0 |
| 53 | Carnival Eats | COOK | 10:00 PM | 167 | 0.1 |
| 54 | Knight And Day | MAX | 8:00 PM | 127 | 0.0 |
| 55 | Citizen Rose | E! | 10:00 PM | 112 | 0.1 |
* Viewership (,000)
^ Overall primetime cable ranking