Primetime Cable Ratings: May 22, 2018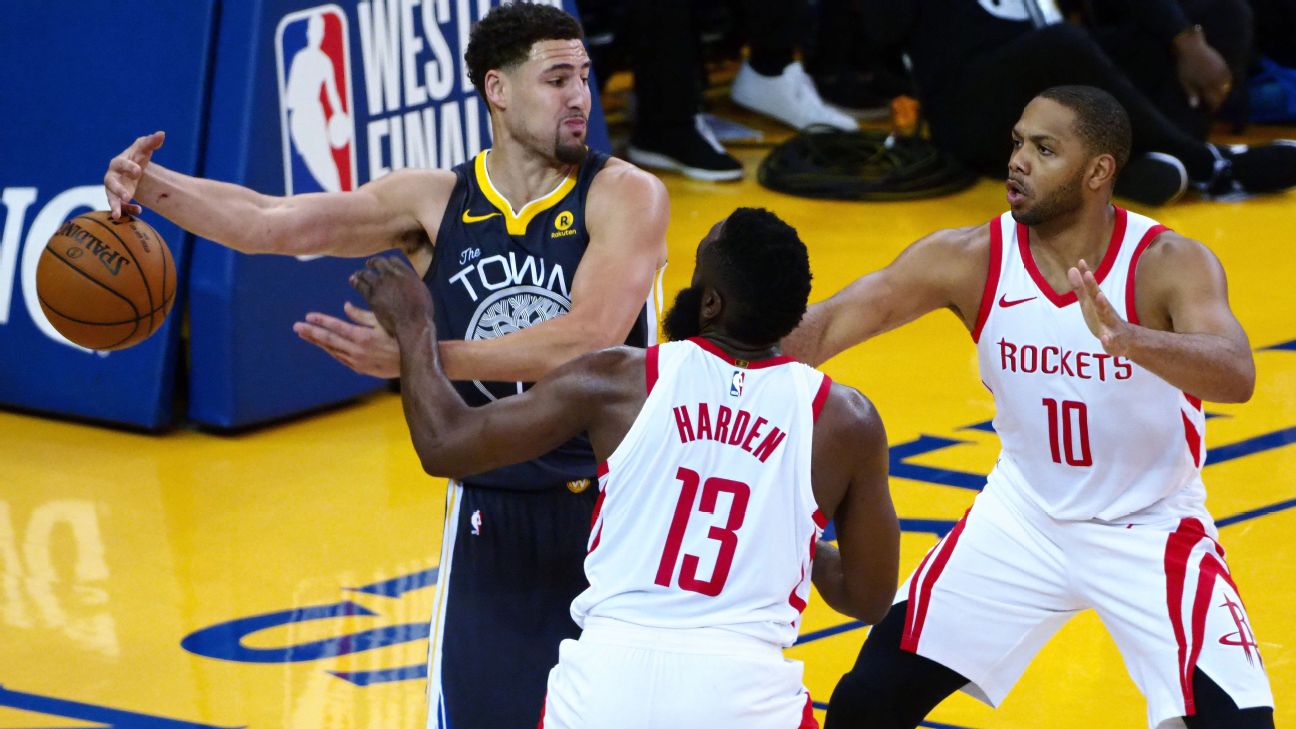 Chalk up anther win for TNT as game four of the series attracts 8.3 million viewers and a 3.1 rating in Adults 18-49. The game ties up the series, 2–2, meaning at least two more games for the network.
WWE SMACKDOWN was a distant second place, with 2.2 million viewers, about 400k more than THE HAVES AND THE HAVES NOTS, over on OWN. HAVES is the only scripted original in the top 15, with THE LAST OG ranking 19th, within the category.
Top Primetime Cable Programs:
| | | | | | |
| --- | --- | --- | --- | --- | --- |
| Rank^ | Show | Net | Time | P2* | A18-49 |
| 1 | NBA Playoffs: HOU v GS | TNT | 9:00 PM | 8,296 | 3.1 |
| 6 | WWE Smackdown | USA | 8:00 PM | 2,195 | 0.7 |
| 8 | NBA Pre-Game | TNT | 8:00 PM | 1,813 | 0.6 |
| 9 | Haves And The Have Nots | OWN | 9:00 PM | 1,790 | 0.4 |
| 10 | Little People, Big World | TLC | 9:00 PM | 1,645 | 0.4 |
| 12 | Deadliest Catch | DISC | 9:00 PM | 1,615 | 0.4 |
| 13 | Chrisley Knows Best | USA | 10:00 PM | 1,607 | 0.6 |
| 14 | Good Bones | HGTV | 9:00 PM | 1,478 | 0.3 |
| 15 | Hidden Potential (2018) | HGTV | 10:00 PM | 1,362 | 0.3 |
| 16 | House Hunters | HGTV | 10:30 PM | 1,317 | 0.2 |
| 17 | Below Deck Mediterranean | BRVO | 9:00 PM | 1,259 | 0.4 |
| 18 | Forged In Fire | HIST | 9:00 PM | 1,061 | 0.4 |
| 19 | The Last OG | TBS | 10:30 PM | 1,040 | 0.4 |
| 20 | Web Of Lies | ID | 9:00 PM | 1,003 | 0.2 |
| 21 | LPBW: Back To The Farm | TLC | 8:00 PM | 921 | 0.2 |
| 22 | Queen Sugar | OWN | 10:00 PM | 904 | 0.2 |
| 24 | Chopped | FOOD | 9:00 PM | 882 | 0.3 |
| 25 | Knife Or Death | HIST | 10:03 PM | 880 | 0.3 |
| 26 | Our Wild Life | TLC | 10:03 PM | 786 | 0.2 |
| 27 | Last Outpost | DISC | 10:03 PM | 723 | 0.2 |
| 30 | The Cromarties | USA | 10:31 PM | 622 | 0.2 |
| 31 | MLB: CLE v CHC | ESPN | 7:00 PM | 580 | 0.2 |
| 32 | The Challenge | MTV | 10:00 PM | 564 | 0.3 |
| 33 | Tosh.O | CMDY | 10:00 PM | 547 | 0.3 |
| 34 | First 48 Mini | A&E | 10:01 PM | 525 | 0.2 |
| 35 | In Contempt | BET | 10:00 PM | 468 | 0.2 |
| 36 | Zimmern List | TRAV | 9:00 PM | 421 | 0.1 |
| 37 | Ink Master: Angels | PAR | 10:00 PM | 419 | 0.2 |
| 38 | Legion | FX | 10:00 PM | 409 | 0.2 |
| 39 | Sell It Like Serhant | BRVO | 10:00 PM | 399 | 0.1 |
| 40 | MLB: COL v LAD | ESPN | 10:29 PM | 375 | 0.1 |
| 41 | Jim Jefferies Show | CMDY | 10:30 PM | 353 | 0.2 |
| 42 | Genius | NGC | 10:00 PM | 325 | 0.1 |
| 43 | Unearthed | SCI | 9:02 PM | 318 | 0.1 |
| 44 | Spaces Deepest Secrets | SCI | 10:04 PM | 285 | 0.1 |
| 45 | Holmes Next Generation | DIY | 9:00 PM | 249 | 0.1 |
| 46 | Wrenched | VEL | 10:00 PM | 235 | 0.1 |
| 47 | JDM Legends | VEL | 9:00 PM | 232 | 0.1 |
| 48 | Real Sports | HBO | 10:00 PM | 193 | 0.1 |
| 49 | Movie: Fahrenheit 451 | HBO | 8:15 PM | 157 | 0.1 |
| 50 | BBCA Movie | BBCA | 8:00 PM | 147 | 0.1 |
| 51 | Internation Friend Club | FS1 | 10:00 PM | 104 | 0.1 |
* Viewership (,000)
^ Overall primetime cable ranking