Preliminary Ratings: Monday 05/28/2018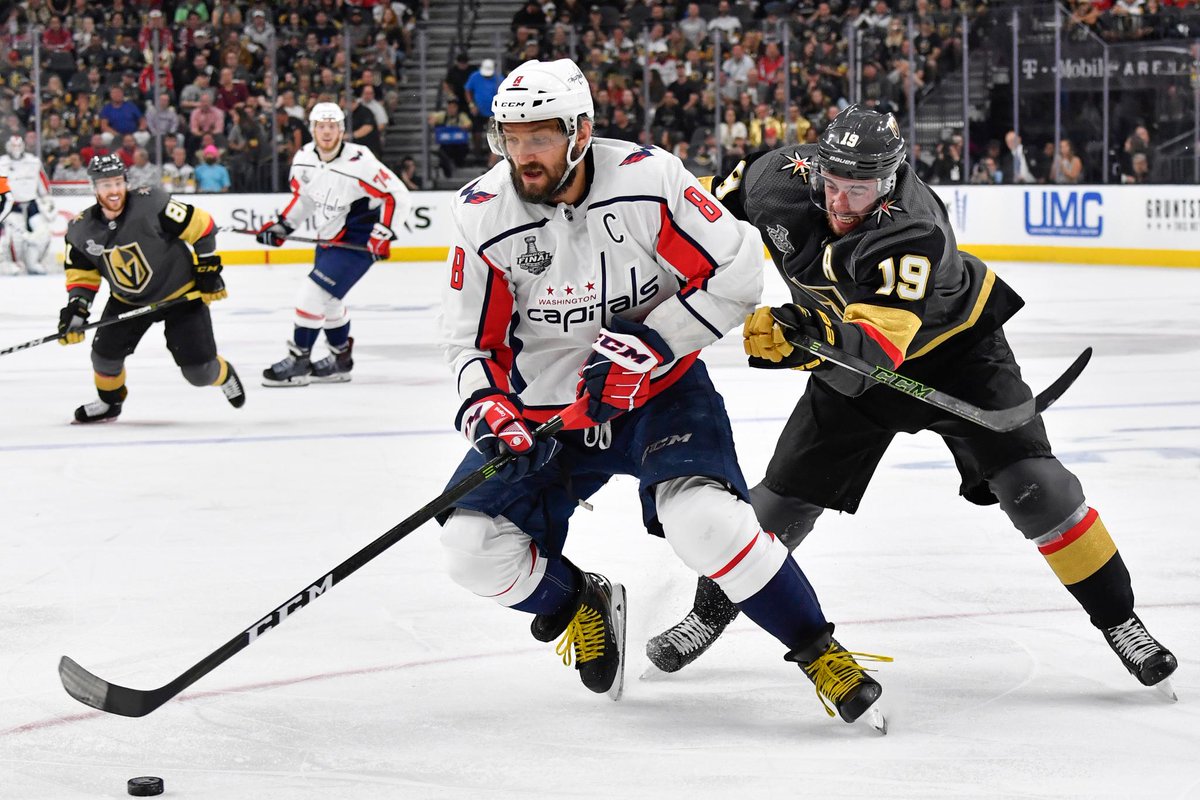 NBC tops ABC for the Memorial Day win, as the Stanley Cup Finals square off with the expansion Las Vegas Knights and the Washington Capitals. 4.8 million viewers tun into the NBC broadcast, along with a 1.6 rating in Adults 18-49. Compared the
2017 game one matchup
, ratings are down a tenth of a point, in all three demographic age groups, but even in total viewership.
THE BACHELORETTE was the night's most watched program and was #2 overall in the three demographic categories. The season premiere was down about 15%,
year-to-year
, in the demos, but mostly even in total viewership.
Burn-off of the last two LUCIFER episodes pushed FOX past a mostly repeat night of CBS. The CW tied FOX for third in the A18-34 demographic, with both Monday night programs still in original episodes.
Preliminary L+SD Network Averages:
| | | | | |
| --- | --- | --- | --- | --- |
| | Total viewers | A18-34 | A18-49 | A25-54 |
| ABC | 4.60 million | 1.0 | 1.1 | 1.3 |
| CBS | 3.90 million | 0.2 | 0.5 | 0.8 |
| CW | 1.20 million | 0.3 | 0.3 | 0.4 |
| FOX | 2.40 million | 0.3 | 0.5 | 0.8 |
| NBC | 4.80 million | 1.3 | 1.6 | 1.9 |
| | | | | | | |
| --- | --- | --- | --- | --- | --- | --- |
| Time | Net | Program | P2* | A18-34 | A18-49 | A25-54 |
| 8:00 | ABC | The Bachelorette (SP) | 5.50 | 1.3 | 1.4 | 1.7 |
| 10:00 | ABC | The Crossing | 2.70 | 0.3 | 0.5 | 0.6 |
| 8:00 | CBS | Mom [R] | 4.10 | 0.2 | 0.6 | 0.9 |
| 8:30 | CBS | Man with a Plan [R] | 3.70 | 0.2 | 0.5 | 0.8 |
| 9:00 | CBS | NCIS: New Orleans [R] | 3.80 | 0.2 | 0.4 | 0.7 |
| 10:00 | CBS | Elementary | 4.00 | 0.2 | 0.4 | 0.7 |
| 8:00 | CW | Supergirl | 1.60 | 0.3 | 0.4 | 0.5 |
| 9:00 | CW | iZombie | 0.80 | 0.2 | 0.2 | 0.2 |
| 8:00 | FOX | Lucifer | 2.60 | 0.3 | 0.5 | 0.8 |
| 9:00 | FOX | Lucifer | 2.20 | 0.3 | 0.5 | 0.7 |
| 8:00 | NBC | Stanley Cup Finals: Game 1 | 4.80 | 1.3 | 1.6 | 1.9 |
* - viewers in millions