Preliminary Ratings: Monday 05/21/2018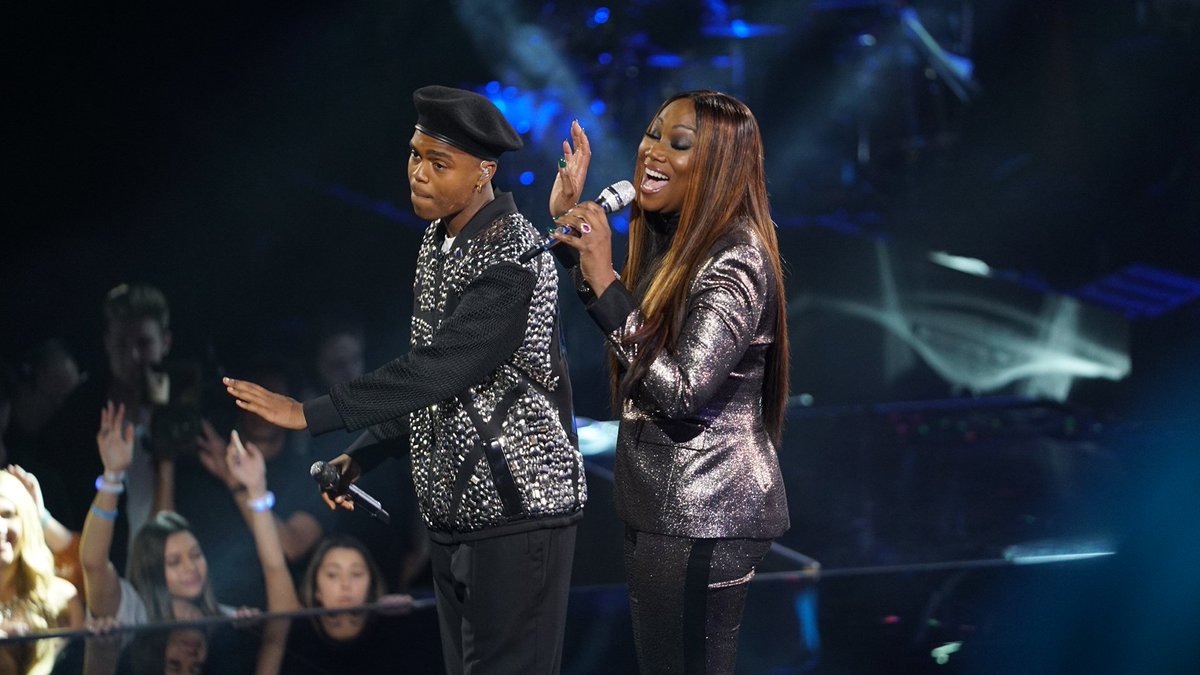 The double night of finales for ABC pushed it over NBC to win the Monday night ratings. The AMERICAN IDOL finale was the #1 program of the night, drawing 8.7 million viewers and a 1.6 rating in Adults 18-49. Leading into IDOL was the season ender of DANCING WITH THE STARS, which was second in its 8 PM time slot.
THE VOICE was the #2 program of the night, losing to IDOL for the first time in the season. RUNNING WITH BEAR GRYLLS continues to loose half its lead in, at 10 PM.
With half its line up in encores, CBS tops FOX for third on the night. The final of MAN WITH THE PLAN, the only Monday night survivor for next season, held on to most of its BIG BANG encore lead in. ELEMENTARY ties IZOMBIE for the worst A18-34 demographic rating, with a 0.2 rating.
MISS USA, moved from Sunday night in 2017, laid a ratings egg, collecting just 2.4 million viewers and a 0.6 A18-49 demographic rating. That is down 25% in the demo and 500,000 in viewers,
from last year's event
.
Preliminary L+SD Network Averages:
| | | | | |
| --- | --- | --- | --- | --- |
| | Total viewers | A18-34 | A18-49 | A25-54 |
| ABC | 8.70 million | 1.1 | 1.4 | 2.0 |
| CBS | 5.00 million | 0.4 | 0.8 | 1.3 |
| CW | 1.50 million | 0.3 | 0.4 | 0.5 |
| FOX | 2.40 million | 0.5 | 0.6 | 0.8 |
| NBC | 6.80 million | 0.7 | 1.2 | 1.7 |
| UNI | 1.00 million | -- | 0.x | -- |
| TEL | 1.20 million | -- | 0.x | -- |
| | | | | | | |
| --- | --- | --- | --- | --- | --- | --- |
| Time | Net | Program | P2* | A18-34 | A18-49 | A25-54 |
| 8:00 | ABC | DWTS (SF) | 8.70 | 0.8 | 1.1 | 1.6 |
| 9:00 | ABC | American Idol (SF) | 8.70 | 1.2 | 1.6 | 2.2 |
| 8:00 | CBS | The Big Bang Theory [R] | 6.30 | 0.5 | 1.1 | 1.7 |
| 8:30 | CBS | Man with a Plan | 5.70 | 0.5 | 1.0 | 1.6 |
| 9:00 | CBS | The Big Bang Theory [R] | 5.50 | 0.4 | 1.0 | 1.6 |
| 9:30 | CBS | Mom [R] | 4.30 | 0.3 | 0.8 | 1.3 |
| 10:00 | CBS | Elementary | 4.20 | 0.2 | 0.5 | 0.9 |
| 8:00 | CW | Supergirl | 1.80 | 0.3 | 0.5 | 0.6 |
| 9:00 | CW | iZombie | 1.10 | 0.2 | 0.3 | 0.4 |
| 8:00 | FOX | Miss USA | 2.40 | 0.5 | 0.6 | 0.8 |
| 8:00 | NBC | The Voice | 8.60 | 0.9 | 1.5 | 2.1 |
| 10:00 | NBC | Running Wild w/Bear Grylls | 3.10 | 0.4 | 0.7 | 0.9 |
* - viewers in millions