Complete Nielsen Ratings: May 7 - 13, 2018
The full Nielsen program rankings and ratings, plus 18 broadcast and digital network ratings
: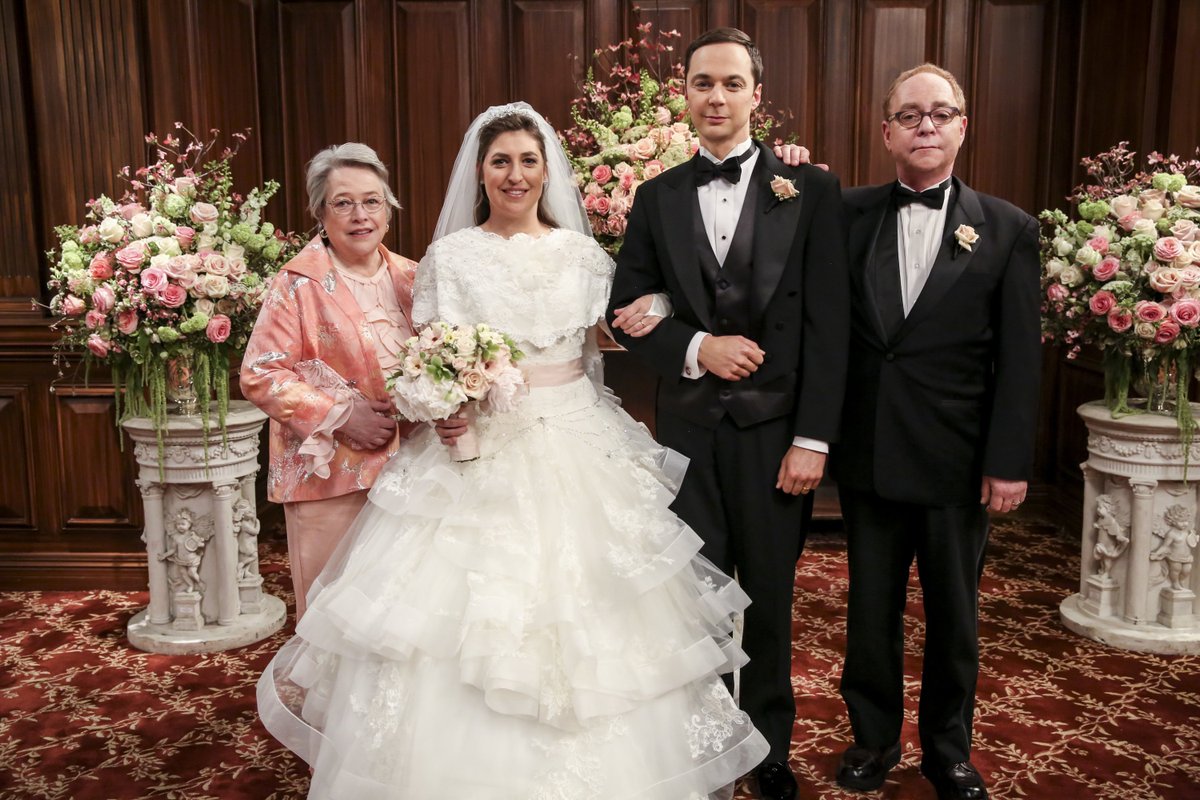 CBS dethrones ABC as the top network, posting the top numbers in three of the four reported categories. ABC and NBC tied CBS in the key A18-49 demographic, while ABC was the top network in the A18-34 demographic. FOX was a consistent 4th place on the week.
CBS takes the top four spots on the chart, with BIG BANG THEORY, NCIS, YOUNG SHELDON and BULL. I add three more shows into the top ten and has a total of 18 shows in the top 30. Every Sunday through Friday program made the top 40.
Without an NBA Playoff game on Saturday night and the cooling down of ROSEANNE, ABC fell to second place on the week. ROSEANNE did rank 4th on the week and with AMERICAN IDOL, it was the network's only top ten shows. ABC places just four other shows in the top 30, including THE MIDDLE at #24.
NBC was on the heels of ABC and pushes six shows into the top 30. Monday's edition of THE VOICE is its only to ten showing..
Again, FOX fails to have a top 30 program, as EMPRIE, the networks top program, ranked 32nd on the week. everything else ranked 44th, or worse.
---
ABC - 10 programs
CBS - 8 programs
NBC - 6 programs
FOX - 6 programs
CW - 0 program

ABC - 11 programs
CBS - 10 programs
NBC - 6 programs
FOX - 3 programs
CW - 0 program

CBS - 12 programs
ABC - 10 programs
NBC - 6 programs
FOX - 2 programs
CW - 0 program
#1s for the Week:
#1 Unscripted - The Voice (Mon)
#1 Drama - NCIS
#1 New Drama - SEAL Team
#1 Comedy - The Big Bang Theory
#1 New Comedy - Young Sheldon
#1 News Program - 60 Minutes
Network Weekly Averages for Week of April 30, 2018:
| | | | | |
| --- | --- | --- | --- | --- |
| Network | Viewers | A18-34* | A18-49* | A25-54* |
| ABC | 4.43 m | 0.6 | 0.9 | 1.2 |
| CBS | 7.07 m | 0.5 | 0.9 | 1.5 |
| CW | 1.02 m | 0.3 | 0.4 | 0.4 |
| FOX | 2.62 m | 0.5 | 0.7 | 0.9 |
| NBC | 4.43 m | 0.5 | 0.9 | 1.2 |
* - Ratings
Spanish Language Network Weekly Averages:
| | | | | |
| --- | --- | --- | --- | --- |
| Network | Viewers | A18-34* | A18-49* | A25-54* |
| UNI | 1.38 m | 0.4 | 0.5 | - |
| TEL | 1.11 m | 0.3 | 0.4 | - |
| U'Mas | 0.68 m | 0.2 | 0.2 | - |
| ESTR | 0.28 m | 0.1 | 0.1 | - |
| AZA | 0.08 m | 0.0 | 0.0 | - |
* - Ratings

Digital Network Weekly Averages:
| | | | | |
| --- | --- | --- | --- | --- |
| Network | Viewers | A18-34* | A18-49* | A25-54* |
| ION | 1.18 m | 0.2 | 0.3 | - |
| MeTV | 0.68 m | 0.0 | 0.1 | - |
| BOUN | 0.25 m | 0.0 | 0.1 | - |
| GRIT | 0.36 m | 0.0 | 0.0 | - |
| LAFF | 0.20 m | 0.1 | 0.1 | - |
| COZI | 0.18 m | 0.0 | 0.0 | - |
| ESCP | 0.18 m | 0.0 | 0.0 | - |
| HERO | 0.12 m | 0.0 | 0.0 | - |
* - Ratings