Primetime Cable Ratings: April 17, 2018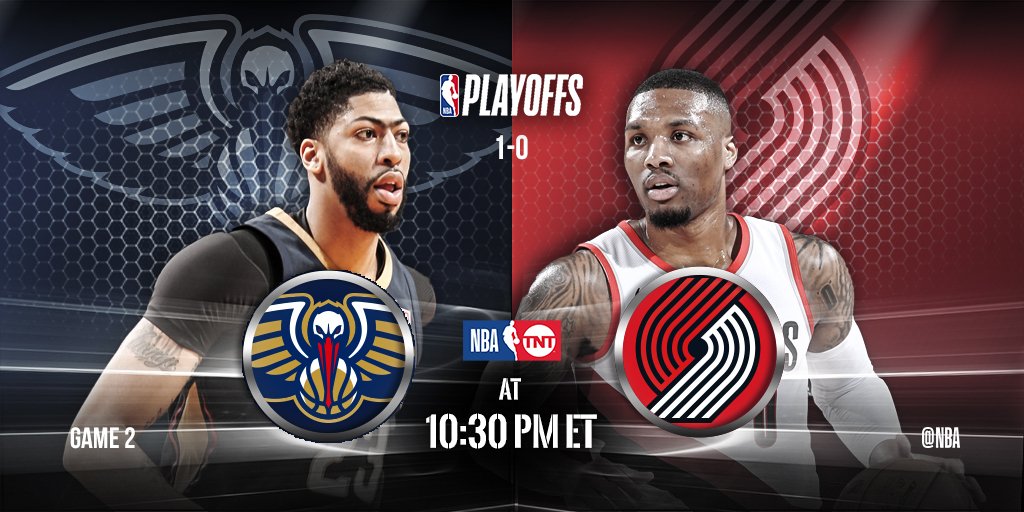 The NBA Playoffs continue to roll, taking the top two spots on Tuesday night's cable ratings. TNT averaged 2.9 million viewers and a 1.3 rating in Adults 18-49, for the doubleheader. That top WWE SMACKDOWN by 100k in total viewers and three tenths on the demo.
DEADLIEST CATCH was the top unscripted show of the evening scoring 1.8 million viewers, topping THE REAL HOUSE WIVES OF BEVERLY HILLS by 50,000 viewers.
New comedy, THE LAST OG lead all scripted original programs, in spite of drawing a little over 1.1 million viewers.
Top Primetime Cable Programs:
| | | | | | |
| --- | --- | --- | --- | --- | --- |
| Rank^ | Show | Net | Time | P2* | A18-49 |
| 3 | NBA Playoffs: NO v POR | TNT | 10:39 PM | 2,906 | 1.3 |
| 4 | NBA Playoffs: MIL v BOS | TNT | 8:09 PM | 2,880 | 1.2 |
| 5 | WWE Smackdown | USA | 8:00 PM | 2,796 | 1.0 |
| 9 | Deadliest Catch | DISC | 9:00 PM | 1,846 | 0.5 |
| 11 | Real Housewives Bev Hills | BRVO | 9:00 PM | 1,796 | 0.6 |
| 12 | House Hunters | HGTV | 10:00 PM | 1,521 | 0.3 |
| 13 | Little People, Big World | TLC | 9:00 PM | 1,518 | 0.3 |
| 14 | House Hunters Intl | HGTV | 10:30 PM | 1,461 | 0.3 |
| 16 | Good Bones | HGTV | 9:00 PM | 1,296 | 0.3 |
| 17 | Fixer Upper Behind Design | HGTV | 8:00 PM | 1,250 | 0.3 |
| 19 | Forbidden | ID | 10:00 PM | 1,176 | 0.3 |
| 20 | Forged In Fire | HIST | 9:00 PM | 1,164 | 0.4 |
| 21 | House Hunters | HGTV | 8:30 PM | 1,140 | 0.3 |
| 22 | Knife Or Death | HIST | 10:03 PM | 1,137 | 0.4 |
| 23 | Web Of Lies | ID | 9:00 PM | 1,119 | 0.3 |
| 24 | The Last OG | TBS | 10:30 PM | 1,116 | 0.5 |
| 25 | Married At First Sight | LIFE | 9:00 PM | 1,113 | 0.4 |
| 27 | Last Outpost | DISC | 10:00 PM | 985 | 0.3 |
| 28 | Chopped | FOOD | 10:00 PM | 927 | 0.3 |
| 29 | NHL Playoffs: WAS v COL | NBCSN | 7:33 PM | 888 | 0.4 |
| 30 | Deadliest Catch | DISC | 8:00 PM | 833 | 0.2 |
| 31 | My Little Life | TLC | 10:02 PM | 802 | 0.2 |
| 32 | Concacaf LC | UND | 8:30 PM | 785 | 0.4 |
| 33 | Ink Master | PAR | 10:00 PM | 765 | 0.3 |
| 34 | Unsolved | USA | 10:00 PM | 760 | 0.3 |
| 35 | The Challenge | MTV | 9:00 PM | 745 | 0.5 |
| 36 | LPBW: Back To The Farm | TLC | 8:00 PM | 739 | 0.2 |
| 37 | The Challenge | MTV | 10:01 PM | 567 | 0.4 |
| 38 | MAFS Short | LIFE | 8:30 PM | 545 | 0.2 |
| 39 | Tosh.O | CMDY | 10:00 PM | 530 | 0.3 |
| 40 | Hitler Youth | NGC | 10:00 PM | 496 | 0.1 |
| 41 | In Contempt | BET | 10:00 PM | 468 | 0.2 |
| 42 | MLB: CLE v MIN | FS1 | 7:00 PM | 455 | 0.1 |
| 43 | Mysteries Of Abandoned | SCI | 9:02 PM | 452 | 0.1 |
| 44 | Hitler Youth | NGC | 9:00 PM | 448 | 0.1 |
| 45 | Zimmern List | TRAV | 9:00 PM | 445 | 0.1 |
| 46 | NBA Playoffs:W AS v TOR | NBA | 7:00 PM | 416 | 0.2 |
| 47 | Ink Master | PAR | 9:00 PM | 408 | 0.2 |
| 48 | Love At First Flight | LIFE | 10:02 PM | 403 | 0.1 |
| 49 | Linea De Cuatro | UND | 10:33 PM | 385 | 0.2 |
| 50 | Bizarre Foods Repack | TRAV | 8:00 PM | 382 | 0.1 |
| 51 | Legion | FX | 10:00 PM | 380 | 0.2 |
| 52 | Nazi Underworld | NGC | 8:00 PM | 375 | 0.1 |
| 53 | Jim Jefferies Show | CMDY | 10:30 PM | 348 | 0.1 |
| 54 | Jdm Legends | VEL | 9:00 PM | 342 | 0.1 |
| 55 | Goblin Works Garage | VEL | 10:00 PM | 325 | 0.1 |
| 56 | Girls Trip: Girls Trip | HBO | 8:00 PM | 323 | 0.1 |
| 57 | Shadowhunters | FREE | 8:00 PM | 296 | 0.1 |
| 58 | NHL Playoffs: WIN v MIN | CNBC | 8:00 PM | 259 | 0.1 |
| 59 | Adam Ruins Everything | TRUTV | 10:30 PM | 254 | 0.1 |
| 60 | Futbol Central | UND | 8:00 PM | 229 | 0.1 |
| 61 | SportsCenter | ESPN | 10:00 PM | 171 | 0.1 |
| 62 | Gangsters (Original) | REELZ | 9:00 PM | 170 | 0.1 |
| 63 | SportsCenter Special | ESPN | 8:00 PM | 162 | 0.1 |
| 64 | SportsCenter Special | ESPN | 8:30 PM | 160 | 0.1 |
| 65 | NBA Postgame Show | NBA | 9:42 PM | 133 | 0.1 |
* Viewership (,000)
^ Overall primetime cable ranking