Preliminary Ratings: Tuesday 04/17/2018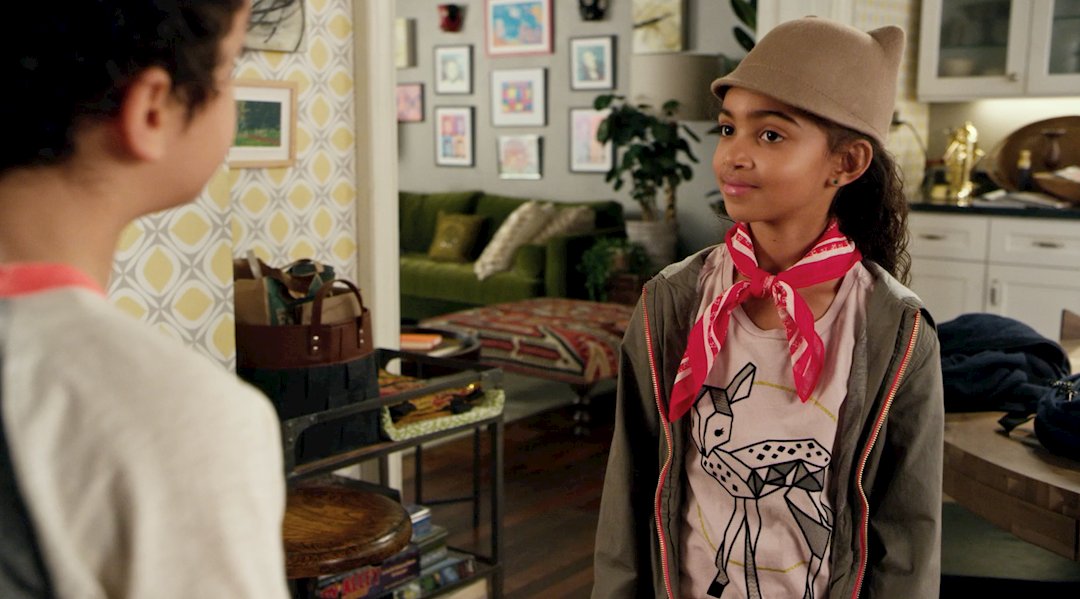 ABC wins the Tuesday night ratings, taking the three demographic categories, fending of both NBC and CBS. ROSEANNE stays just above 13 million viewers, but still loses 800,000 viewers, from last week. New sitcom, ALEX INC., usually airing on Wednesdays, got a special airing out from ROSEANNE and completely dropped the ball. The comedy lost over 60% from its lead in viewership and a 65% drop in the A18-49 demographic. Say "Bye-Bye" to ALEX INC, after this May.
NBC edges CBS for a close second place, with THE VOICE posting the second best demographic ratings of the night. RISE continues to lose half its lead in, while CHICAGO PD wins the 10 PM time slot, growing 50% from its lead in.
CBS was the most watched network and BULL won the 9 PM hour.
FOX battles off The CW for 4th place, as NEW GIRL is the lest watched show of the night.
Preliminary L+SD Network Averages:
| | | | | |
| --- | --- | --- | --- | --- |
| | Total viewers | A18-34 | A18-49 | A25-54 |
| ABC | 5.00 million | 0.7 | 1.3 | 1.8 |
| CBS | 10.10 million | 0.5 | 1.0 | 1.7 |
| CW | 1.80 million | 0.4 | 0.6 | 0.8 |
| FOX | 3.20 million | 0.5 | 0.7 | 0.9 |
| NBC | 6.20 million | 0.6 | 1.2 | 1.6 |
| | | | | | | |
| --- | --- | --- | --- | --- | --- | --- |
| Time | Net | Program | P2* | A18-34 | A18-49 | A25-54 |
| 8:00 | ABC | Roseanne | 13.00 | 1.8 | 3.4 | 4.6 |
| 8:30 | ABC | Alex Inc. | 4.80 | 0.8 | 1.2 | 1.7 |
| 9:00 | ABC | Black-ish | 4.10 | 0.6 | 1.1 | 1.5 |
| 9:30 | ABC | Splitting up Together | 3.60 | 0.6 | 1.0 | 1.3 |
| 10:00 | ABC | For the People | 2.10 | 0.3 | 0.6 | 0.7 |
| 8:00 | CBS | NCIS | 11.30 | 0.6 | 1.1 | 1.9 |
| 9:00 | CBS | BULL | 10.70 | 0.5 | 1.1 | 1.8 |
| 10:00 | CBS | NCIS: New Orleans | 8.40 | 0.4 | 0.8 | 1.4 |
| 8:00 | CW | The Flash | 1.90 | 0.5 | 0.6 | 0.8 |
| 9:00 | CW | Black Lightning | 1.70 | 0.3 | 0.5 | 0.7 |
| 8:00 | FOX | Lethal Weapon | 3.50 | 0.5 | 0.7 | 1.0 |
| 9:00 | FOX | LA to Vegas | 2.00 | 0.4 | 0.6 | 0.8 |
| 9:30 | FOX | New Girl | 1.70 | 0.4 | 0.6 | 0.8 |
| 8:00 | NBC | The Voice | 8.20 | 0.8 | 1.5 | 2.1 |
| 9:00 | NBC | RISE | 4.30 | 0.4 | 0.8 | 1.2 |
| 10:00 | NBC | Chicago Med | 6.20 | 0.6 | 1.2 | 1.6 |
* - viewers in millions