Final Broadcast Ratings: March 18, 2018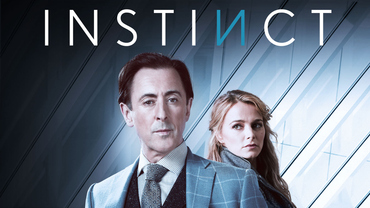 CBS wins the Sunday night ratings, with 30 minutes of NCAA Tournament overrun, which delivered 9.4 million viewers and a 2.8 rating in Adults 18-49, into primetime. 60 MINUTES posted above-average ratings, starting at 7:30 PM. New drama, INSTINCT did relatively descent numbers, ranking second in its time slot.
ABC's AMERICAN IDOL dropped 1.8 million viewers and 22% in the A18-49 demo, from last Sunday's premiere. Crime drama, DECEPTION did win its 10 PM time slot, but lost 25% from last week's premiere episode and drops about 50% from its lead in.
NBC premiered two series on the night, with the 2-hour season premiere of LITTLE BIG SHOTS leading the night off in scond place, for the 7 PM hour and third in the 8 PM hour. New game show, GENIUS JUNIOR edged out FOX in the 9 PM hour, for third place. TIMELESS was last in its time slot.
FOX was last, with the comedies performing near normal levels for the early spring.
Final L+SD Network Averages:
| | | | | |
| --- | --- | --- | --- | --- |
| | Total viewers | A18-34 | A18-49 | A25-54 |
| ABC | 6.20 million | 0.8 | 1.3 | 1.8 |
| CBS | 8.70 million | 0.7 | 1.3 | 1.8 |
| CW | 0.00 million | 0.0 | 0.0 | 0.0 |
| FOX | 1.80 million | 0.6 | 0.8 | 0.9 |
| NBC | 5.40 million | 0.5 | 0.9 | 1.3 |
| | | | | | | |
| --- | --- | --- | --- | --- | --- | --- |
| Time | Net | Program | P2* | A18-34 | A18-49 | A25-54 |
| 7:00 | ABC | AFV | 5.28 | 0.4 | 0.9 | 1.3 |
| 8:00 | ABC | American Idol | 7.81 | 1.2 | 1.8 | 2.3 |
| 10:00 | ABC | Deception | 3.97 | 0.5 | 0.8 | 1.1 |
| 7:00 | CBS | NCAA Tournament | 9.38 | 2.0 | 2.8 | 3.6 |
| 7:30 | CBS | 60 Minutes | 10.08 | 0.8 | 1.4 | 2.1 |
| 8:30 | CBS | Instinct (SP) | 9.05 | 0.5 | 1.0 | 1.6 |
| 9:30 | CBS | NCIS: LA | 8.02 | 0.4 | 0.9 | 1.4 |
| 10:30 | CBS | Madam Secretary | 5.72 | 0.3 | 0.6 | 0.9 |
| 7:00 | FOX | Bob's Burgers [R] | 1.42 | 0.4 | 0.5 | 0.6 |
| 7:30 | FOX | Bob's Burgers | 1.72 | 0.6 | 0.8 | 0.8 |
| 8:00 | FOX | The Simpsons | 2.10 | 0.6 | 0.8 | 1.0 |
| 8:30 | FOX | Brooklyn Nine-Nine | 1.92 | 0.7 | 0.9 | 1.0 |
| 9:00 | FOX | Family Guy | 2.24 | 0.8 | 1.0 | 1.1 |
| 9:30 | FOX | The Last Man On Earth | 1.60 | 0.5 | 0.7 | 0.7 |
| 7:00 | NBC | Little Big Shots | 6.00 | 0.5 | 0.8 | 1.1 |
| 8:00 | NBC | Little Big Shots (SP) | 7.54 | 0.6 | 1.1 | 1.6 |
| 9:00 | NBC | Genius Junior (SP) | 5.03 | 0.6 | 1.0 | 1.3 |
| 10:00 | NBC | Timeless | 2.85 | 0.5 | 0.7 | 1.0 |
* - viewers in millions