Top 100 Primetime Cable: July 3 - 9, 2017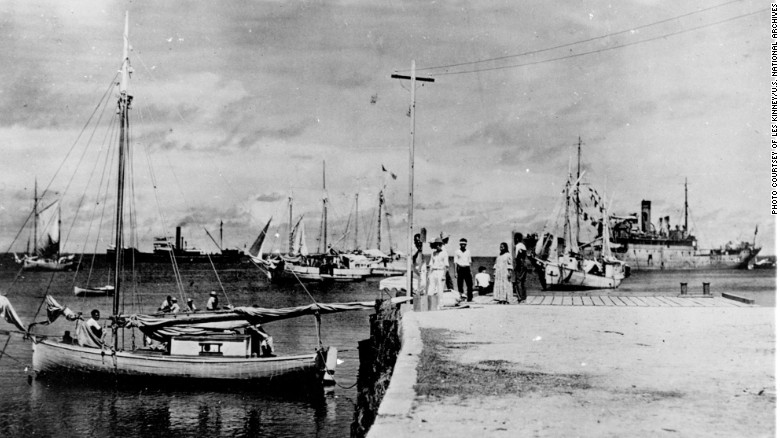 History takes the top spot of the week, with its news breaking documentary on Amelia Earhart, under the TIME MACHINE franchise. The Sunday night event drew 4.3 million viewers and a 0.9 rating in Adults 18-49. That is 1.4 million more viewers than the #2 show of the week, WWE Raw.
ALASKAN BUSH PEOPLE (#3) was the top reality program, collecting 2.9 million viewersThat easily tops LOVE & HIP HOP (#18).
FEAR THE WALKING DEAD was the leading scripted original series, ranking 11th overall, the 9 PM episode brought in 2.6 million viewers and a 0.9 demo rating, while the mid-season finale, at 10 PM, kept 2.4 million viewers.
| | | | | | | |
| --- | --- | --- | --- | --- | --- | --- |
| Rank | Day | Show | Net | Time | P2* | A18-49 |
| 1 | Sun | Time Machine: A.Earhart | HIST | 9:00 PM | 4,320 | 0.9 |
| 2 | Mon | WWE Raw | USA | 9:00 PM | 2,912 | 1.0 |
| 3 | Wed | Alaskan Bush People | DISC | 9:00 PM | 2,898 | 0.7 |
| 4 | Wed | Tucker Carlson Tonight | FOXN | 8:00 PM | 2,860 | 0.3 |
| 5 | Mon | WWE Raw | USA | 8:00 PM | 2,825 | 0.9 |
| 6 | Thu | Tucker Carlson Tonight | FOXN | 8:00 PM | 2,810 | 0.3 |
| 7 | Mon | WWE Raw | USA | 10:00 PM | 2,780 | 0.9 |
| 8 | Wed | The Five | FOXN | 9:00 PM | 2,744 | 0.3 |
| 9 | Sat | NASCAR Cup Series Race | NBCSN | 7:55 PM | 2,710 | 0.5 |
| 10 | Thu | Rachel Maddow Show | MSNBC | 9:00 PM | 2,691 | 0.3 |
| 11 | Sun | Fear the Walking Dead | AMC | 9:00 PM | 2,621 | 0.9 |
| 12 | Wed | HANNITY | FOXN | 10:00 PM | 2,547 | 0.3 |
| 13 | Thu | HANNITY | FOXN | 10:00 PM | 2,530 | 0.3 |
| 14 | Thu | The Five | FOXN | 9:00 PM | 2,530 | 0.2 |
| 15 | Fri | Tucker Carlson Tonight | FOXN | 8:00 PM | 2,450 | 0.2 |
| 16 | Wed | Rachel Maddow Show | MSNBC | 9:00 PM | 2,427 | 0.3 |
| 17 | Sun | Fear the Walking Dead | AMC | 10:00 PM | 2,402 | 0.8 |
| 18 | Mon | Love & Hip Hop: ATL | VH1 | 8:00 PM | 2,342 | 1.2 |
| 19 | Tue | WWE Smackdown | USA | 8:00 PM | 2,329 | 0.8 |
| 20 | Wed | Brother v Brother | HGTV | 9:00 PM | 2,240 | 0.4 |
| 21 | Fri | The Five | FOXN | 9:00 PM | 2,205 | 0.2 |
| 22 | Mon | Rachel Maddow Show | MSNBC | 9:00 PM | 2,166 | 0.3 |
| 23 | Thu | Last Word w/ L.O'Donnell | MSNBC | 10:00 PM | 2,163 | 0.2 |
| 24 | Mon | Tucker Carlson Tonight | FOXN | 8:00 PM | 2,147 | 0.2 |
| 25 | Sun | Beach Hunters | HGTV | 9:30 PM | 2,073 | 0.5 |
| 26 | Mon | HANNITY | FOXN | 10:00 PM | 2,006 | 0.2 |
| 27 | Fri | HANNITY | FOXN | 10:00 PM | 1,997 | 0.2 |
| 28 | Sat | Justice w/Judge Jeannie | FOXN | 9:00 PM | 1,983 | 0.2 |
| 29 | Mon | The Five | FOXN | 9:00 PM | 1,964 | 0.2 |
| 30 | Wed | Last Word w/ L.O'Donnell | MSNBC | 10:00 PM | 1,949 | 0.2 |
| 31 | Thu | Mountain Men | HIST | 9:00 PM | 1,911 | 0.3 |
| 32 | Mon | Last Word w/ L.O'Donnell | MSNBC | 10:00 PM | 1,908 | 0.2 |
| 33 | Sun | Beach Hunters | HGTV | 9:00 PM | 1,886 | 0.4 |
| 34 | Wed | House Hunters INTL | HGTV | 10:30 PM | 1,884 | 0.4 |
| 35 | Fri | Richard Engle/Assignment | MSNBC | 9:00 PM | 1,874 | 0.2 |
| 36 | Sun | Mexico Life | HGTV | 10:00 PM | 1,870 | 0.4 |
| 37 | Sat | Watters World | FOXN | 8:00 PM | 1,863 | 0.2 |
| 38 | Wed | House Hunters | HGTV | 10:00 PM | 1,857 | 0.3 |
| 39 | Sun | Food Star | FOOD | 9:00 PM | 1,802 | 0.5 |
| 40 | Thu | Flip or Flop | HGTV | 9:00 PM | 1,802 | 0.4 |
| 41 | Mon | House Hunters INTL | HGTV | 10:30 PM | 1,759 | 0.3 |
| 42 | Thu | House Hunters | HGTV | 10:00 PM | 1,744 | 0.4 |
| 43 | Thu | All In w/ C. Hayes | MSNBC | 8:00 PM | 1,725 | 0.2 |
| 44 | Sun | POWER | STARZ | 9:02 PM | 1,719 | 0.8 |
| 45 | Mon | House Hunters | HGTV | 10:00 PM | 1,713 | 0.3 |
| 46 | Wed | Homestead Rescue | DISC | 10:00 PM | 1,671 | 0.4 |
| 47 | Fri | Last Word w/ L.O'Donnell | MSNBC | 10:00 PM | 1,666 | 0.2 |
| 48 | Wed | FX Movie Prime | FX | 7:00 PM | 1,652 | 0.6 |
| 49 | Sun | Mexico Life | HGTV | 10:30 PM | 1,651 | 0.5 |
| 50 | Sun | Lakefront Bargain Hunt | HGTV | 8:30 PM | 1,648 | 0.4 |
| 51 | Thu | House Hunters INTL | HGTV | 10:30 PM | 1,634 | 0.3 |
| 52 | Wed | The Real Housewives/ NYC | BRVO | 9:00 PM | 1,632 | 0.6 |
| 53 | Fri | LIVE PD | A&E | 9:00 PM | 1,625 | 0.6 |
| 54 | Fri | Beachfront Bargain Hunt | HGTV | 9:30 PM | 1,618 | 0.3 |
| 55 | Sat | LIVE PD | A&E | 9:00 PM | 1,617 | 0.6 |
| 56 | Wed | All In w/ C. Hayes | MSNBC | 8:00 PM | 1,569 | 0.2 |
| 57 | Sun | Lakefront Bargain Hunt | HGTV | 8:00 PM | 1,553 | 0.3 |
| 58 | Thu | ALONE | HIST | 10:03 PM | 1,538 | 0.4 |
| 59 | Tue | Tucker Carlson Tonight | FOXN | 8:00 PM | 1,536 | 0.2 |
| 60 | Mon | Love & Hip Hop: Hollywood | VH1 | 9:00 PM | 1,515 | 0.7 |
| 61 | Fri | Beachfront Bargain Hunt | HGTV | 9:00 PM | 1,507 | 0.3 |
| 62 | Fri | The Big Bang Theory | TBS | 8:30 PM | 1,486 | 0.5 |
| 63 | Tue | The Five SPCL | FOXN | 9:00 PM | 1,483 | 0.2 |
| 64 | Wed | Queen Sugar | OWN | 10:00 PM | 1,462 | 0.4 |
| 65 | Wed | American Pickers: BEST OF | HIST | 9:00 PM | 1,461 | 0.3 |
| 66 | Fri | House Hunters INTL | HGTV | 10:30 PM | 1,450 | 0.3 |
| 67 | Sat | The Greg Gutfeld Show | FOXN | 10:00 PM | 1,447 | 0.2 |
| 68 | Mon | Tiny Paradise | HGTV | 9:30 PM | 1,446 | 0.3 |
| 69 | Fri | All In w/ C. Hayes | MSNBC | 8:00 PM | 1,431 | 0.1 |
| 70 | Fri | Beachfront Bargain Hunt | HGTV | 8:30 PM | 1,426 | 0.3 |
| 71 | Mon | Tiny Paradise | HGTV | 9:00 PM | 1,417 | 0.3 |
| 72 | Sun | MLB: DET v CLE | ESPN | 8:00 PM | 1,408 | 0.3 |
| 73 | Fri | House Hunters | HGTV | 10:00 PM | 1,407 | 0.3 |
| 74 | Fri | BIZAARDVARK | DSNY | 9:00 PM | 1,392 | 0.3 |
| 75 | Sun | 90 Day Fiance | TLC | 8:00 PM | 1,391 | 0.5 |
| 76 | Mon | All In w/ C. Hayes | MSNBC | 8:00 PM | 1,391 | 0.1 |
| 77 | Sat | House Hunters RENO | HGTV | 10:00 PM | 1,385 | 0.3 |
| 78 | Mon | Counting On | TLC | 9:00 PM | 1,380 | 0.3 |
| 79 | Wed | SNOWFALL (SP) | FX | 10:00 PM | 1,361 | 0.6 |
| 80 | Sun | American Monster | ID | 9:00 PM | 1,350 | 0.4 |
| 81 | Tue | Deadliest Catch | DISC | 9:00 PM | 1,342 | 0.3 |
| 82 | Sun | On the Case w/PZ | ID | 10:00 PM | 1,332 | 0.3 |
| 83 | Sun | The Next Revolution | FOXN | 9:00 PM | 1,310 | 0.1 |
| 84 | Sat | Beachfront Bargain Hunt Reno | HGTV | 9:00 PM | 1,299 | 0.3 |
| 85 | Sun | Earth Live | NGC | 8:00 PM | 1,297 | 0.3 |
| 86 | Wed | The Perfect Murder | ID | 9:00 PM | 1,294 | 0.3 |
| 87 | Fri | The Big Bang Theory | TBS | 8:00 PM | 1,285 | 0.4 |
| 88 | Fri | Ancient Aliens | HIST | 9:00 PM | 1,267 | 0.3 |
| 89 | Mon | Street outlaws: NO | DISC | 9:00 PM | 1,266 | 0.5 |
| 90 | Fri | FX Movie Prime | FX | 8:00 PM | 1,248 | 0.5 |
| 91 | Fri | KC Undercover | DSNY | 8:00 PM | 1,242 | 0.2 |
| 92 | Fri | Beachfront Bargain Hunt | HGTV | 8:00 PM | 1,234 | 0.3 |
| 93 | Fri | Bob's Burgers | ADSM | 10:30 PM | 1,231 | 0.6 |
| 94 | Thu | Yogi Bear | NAN | 8:00 PM | 1,209 | 0.3 |
| 95 | Sun | Hotel Transylvania | DSNY | 8:00 PM | 1,209 | 0.3 |
| 96 | Sun | CLAWS | TNT | 9:00 PM | 1,187 | 0.4 |
| 97 | Sun | The Real Housewives: POT | BRVO | 8:00 PM | 1,171 | 0.4 |
| 98 | Sat | Nicky, Ricky, Dicky & Dawn | NICK | 8:00 PM | 1,169 | 0.2 |
| 99 | Sun | FOX Report Sunday | FOXN | 7:00 PM | 1,160 | 0.1 |
| 100 | Sun | The Nineties | CNN | 9:00 PM | 1,141 | 0.3 |
* - Viewership (,000)