Preliminary Ratings: Sunday 05/21/2017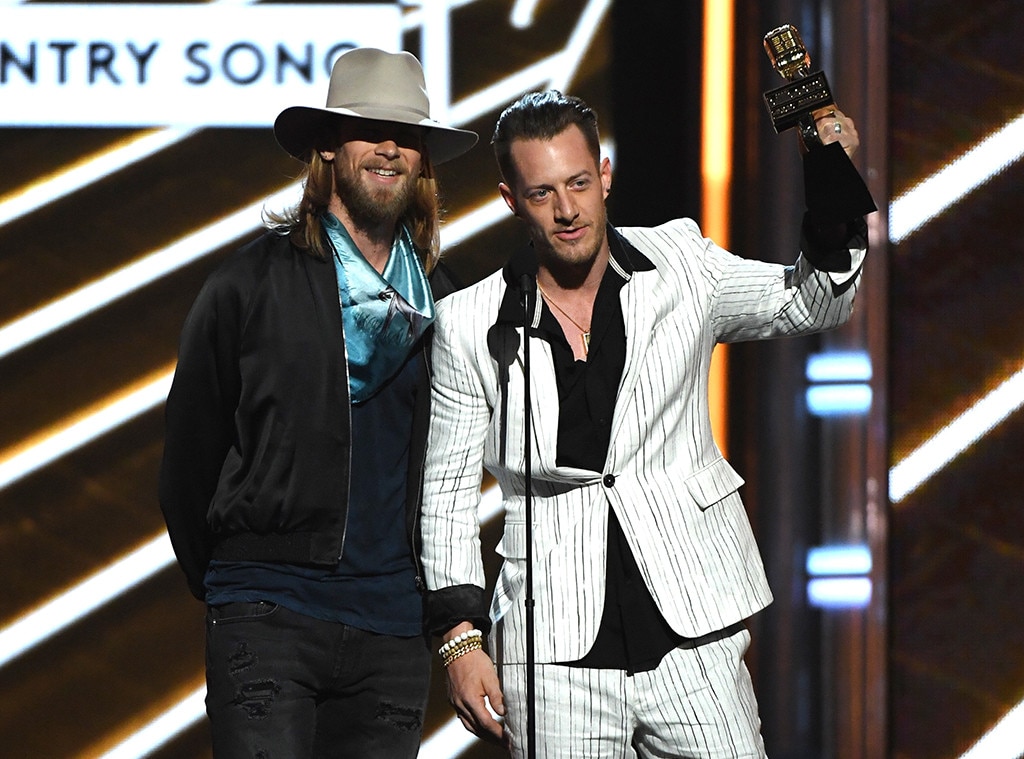 The Billboard Music Awards lifts ABC to the top of the Sunday night ratings, as the annual event draws 7.7 million viewers and a 2.4 rating in Adults 18-49. That is significantly down from last year's show, by 2.1 million viewers and 25% in the A18-49 demo.
For CBS, NBC and FOX, it was all season finales, for the entertainment programs. FOX did better in the younger demographics, finishing second in the A18-34 and A1849 demos. CBS drew the most viewers and NBC was tops in the A25-54 demographic.
Preliminary L+SD Network Averages:
| | | | | |
| --- | --- | --- | --- | --- |
| | Total viewers | A18-34 | A18-49 | A25-54 |
| ABC | 7.10 million | 1.6 | 2.1 | 2.5 |
| CBS | 6.80 million | 0.4 | 0.7 | 1.1 |
| CW | 0.00 million | 0.0 | 0.0 | 0.0 |
| FOX | 1.70 million | 0.6 | 0.8 | 0.9 |
| NBC | 4.40 million | 0.4 | 0.8 | 1.2 |
| | | | | | | |
| --- | --- | --- | --- | --- | --- | --- |
| Time | Net | Program | P2* | A18-34 | A18-49 | A25-54 |
| 7:00 | ABC | AFV (SF) | 5.40 | 0.8 | 1.1 | 1.4 |
| 8:00 | ABC | Billboard Music Awards | 7.70 | 1.9 | 2.4 | 2.8 |
| 7:00 | CBS | 60 Minutes | 7.90 | 0.3 | 0.8 | 1.3 |
| 8:00 | CBS | 60 Minutes | 7.50 | 0.4 | 0.8 | 1.2 |
| 9:00 | CBS | Madam Secretary (SF) | 7.50 | 0.4 | 0.7 | 1.1 |
| 10:00 | CBS | Elementary (SF) | 4.10 | 0.3 | 0.5 | 0.8 |
| 7:00 | FOX | Bob's Burgers [R] | 1.20 | 0.5 | 0.5 | 0.5 |
| 7:30 | FOX | Bob's Burgers (SF) | 1.60 | 0.6 | 0.7 | 0.8 |
| 8:00 | FOX | The Simpsons (SF) | 2.10 | 0.7 | 0.9 | 1.0 |
| 8:30 | FOX | Making History (SF) | 1.30 | 0.4 | 0.6 | 0.6 |
| 9:00 | FOX | Family Guy (SF) | 2.10 | 0.8 | 1.0 | 1.2 |
| 7:00 | NBC | Dateline | 4.80 | 0.4 | 0.9 | 1.3 |
| 9:00 | NBC | Shades of Blue (SF) | 3.90 | 0.3 | 0.7 | 1.0 |
* - viewers in millions