2016 US Box Office Top 20 Grossing Films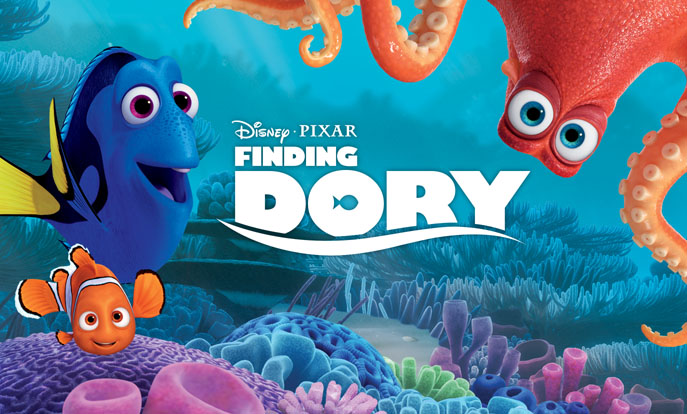 It was a strong year for Hollywood, as the industry produced three films to gross over $400 million, Nine films over $300 million a a grand total of 28 films grossing over $100 million, in 2016. Disney claims four of the top five grossing films and eight of the top 13. FOX is second with five entries in the top 20, with DEADPOOL, grossing $363 million as that studio's top performer.
Animated movies were the new trend in 2016, with FINDING DORY as the #1 movie of the year and a total of seven 'toon movies making the top 20. However, disney is not the only animated studio to have success in this genre, FOX had TROLLS and KING FU PANDA 3 in the top 20 and Universal had SECRET LIFE OF PETS and SING perform extraordinarily well in the category.
STAR WARS was the book ends of the year, with 2015's THE FORCE AWAKENS still dominating at the start of the year and the newer film, ROGUE ONE. doing the same at the end of 2016. The two movies commanded $693 million, topping Marvel's CAPTAIN AMERICA and DR. STRANGE ($638 million) and DC's BATMAN v SUPERMAN and SUICIDE SQUAD ($645.5million). FOX's DEADPOOL and X-MEN movies grossed %518.5 million.
Biggest surprise of the year is the huge success of THE SECRET LIFE OF PETS (#4). With 368 million, it is the second best performance by a non-Disney animated movie, behind 2004's SHREK 2.
Biggest disappointment of the year is INDEPENDENCE DAY: RESURGENCE. The sequel to the 1996 movie grossed just $103 million, domestically, and is my choice as Worst Movie of the Year. It is horrible, terrible, and I will never recover those 2+ hours of my life.
$486.3 million - Finding Dory
$408.2 million - Rogue One: A Star Wars Story
$408.1 million - Captain America: Civil War
$368.4 million - The Secret Life of Pets
$364.0 million - The Jungle Book (2016)
$363.1 million - Deadpool
$341.3 million - Zootopia
$330.4 million - Batman v Superman: Dawn of Justice
$325.1 million - Suicide Squad
$284.7 million - Star Wars: The Force Awakens
$229.9 million - Doctor Strange
$222.7 million - Fantastic Beasts and Where To Find Them
$206.5 million - Moana
$182.8 million - The Revenant
$162.2 million - Jason Bourne
$158.8 million - Star Trek Beyond
$155.4 million - X-Men: Apocalypse
$152.8 million - Sing
$150.1 million - Trolls
$143.5 million - Kung Fu Panda 3