Complete Nielsen Ratings: Nov. 28 - Dec. 4, 2016
The full Nielsen rankings and ratings from #1 to #93: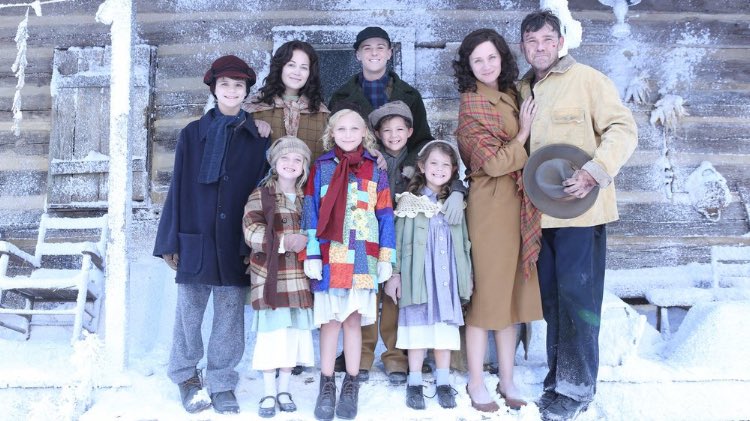 Once again, NBC is the #1 network, across the board, taking all four reported categories. The network takes the top two spots with its Thursday night and Sunday night NFL games, respectively. NBC also grabs 10 of the top 15 slots and a of 12 in the top 30. NBC had the #1 sports program, (TNF), the #1 drama (THIS IS US) and the #1 Christmas special (Movie: CHRISTMAS OF MANY COLORS). This maye be the best week for NBC since the 2016 Summer Olympics.
FOX rises to the #2 spot, thanks to its NFL Overrun game (#3), THE OT (#7) and Saturday's Big Ten Championship Game (#17). EMPIRE only ranks 22nd on the week, with under 8 million viewers, rounding out the networks Top 30 representation.
CBS basically took the week off, airing just 8.5 hours of original programming. But, it still placed 11 program in the top 30, including THE BIG BANG THEORY at #4, the only scripted program in the top five. CBS was second in total viewers and households, but fell to fourth place in the younger demographics.
It was another tough week for ABC as it failed to place a program in the top 20 and only put three shows in the top 30. CMA COUNTRY CHRISTMAS (#26) was the topp rated program of ABC, collecting just 6.9 million viewers. Sitcoms MODERN FAMILY (#29) and THE MIDDLE (#30) were the only other top 30 shows.
The CW had a strong week, thanks to its four-series crossover event, involving the DC superheroes. THE FLASH and ARROW make it into the top 30 in the A18-34 demo, with THE FLASH grabbing the #17 spot. LEGENDS OF TOMORROW and SUPERGIRL were also within the top 40 of the category.
---
NBC - 13 programs
FOX - 9 programs
CBS - 3 programs
ABC - 3 programs
CW - 2 program

NBC - 12 programs
FOX - 8 programs
ABC - 6 programs
CBS - 4 programs
CW - 0 program

NBC - 12 programs
CBS - 7 programs
FOX - 6 programs
FOX - 5 programs
CW - 0 program
#1s for the Week:
#1 Reality - The Voice (Tue)
#1 Drama - This Is Us
#1 New Drama - This Is Us
#1 Comedy - The Big Bang Theory
#1 New Comedy - The Great Indoors
#1 News Program - 60 Minutes
#1 Holiday Special - Christmas of Many Colors
Network Weekly Averages for Week of November 28, 2016, 2016:
| | | | | |
| --- | --- | --- | --- | --- |
| Network | Viewers | A18-49* | A25-54* | HH* |
| ABC | 5.04 m | 1.2/4 | 1.6/5 | 3.1/5 |
| CBS | 6.74 m | 1.1/4 | 1.7/6 | 4.2/7 |
| CW | 2.13 m | 0.7/3 | 0.8/3 | 1.3/2 |
| FOX | 5.77 m | 1.8/6 | 2.1/8 | 3.4/6 |
| NBC | 10.61 m | 2.7/9 | 3.5/11 | 6.4/11 |
* - Ratings/Share
^ - Ratings only