Complete Nielsen Ratings: September 19 - 25, 2016
The full Nielsen rankings and ratings from #1 to #92: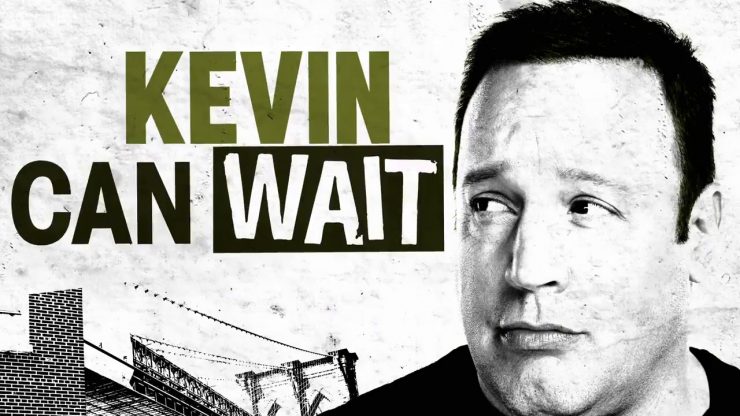 CBS tops NBC to take the first week of the 2016-17 TV season, averaging 11.2 million viewers (#1) and a 2.5 rating (#1) in Adults 18-49. The network was also #1 in total households and in the A25-54 demographic. NBC did tie CBS in the A18-49 demo, and was second in the other three reported categories. ABC edged out FOX for the #3 spot of the week.
CBS had 16 programs in the top 30, including four of the top five and six of the top 10. CBS had everything but the #1 show of the week, with the top drama, comedy, new comedy, new drama and news program. Excluding the Saturday night programs, every CBS show ranked better than #45.
NBC did have a good week, even when you look outside of SUNDAY NIGHT FOOTBALL and THE VOICE. The new series THIS IS US debuted at the #21 spot and out performed THE VOICE in the
Live+3 Ratings
. But, the strength of NBC is still in the NFL and THE VOICE, which comprise all five spots the network occupied, in the top 11. The only other top 30 programs by NBC were THIS IS US and the special airing of THE GOOD PLACE (behind THE VOICE) at #29.
It was not the premiere week ABC was hoping for. DANCING WITH THE STARS (#17) was the top performer for the network and the new drama, DESIGNATED SURVIVOR did rank 22nd on the week. But, new series SPEECHLESS (#32), NOTORIOUS (#42) and the return of ONCE UPON A TIME (#56) all underperformed. ABC only pushed a total of four shows into the top 30.
FOX is still FOX, unfortunately. A less powerful EMPIRE is still the #1 show of the network, ranking 16th for the week, and its lead in, LEATHAL WEAPON (#30), is the only other top 30 entry for FOX. Everything else ranked 50th, or worse, on the chart.
---
CBS - 11 programs
NBC - 9 programs
ABC - 6 programs
FOX - 4 programs
CW - 0 program

CBS - 13 programs
NBC - 9 programs
ABC - 6 programs
FOX - 2 programs
CW - 0 program

CBS - 13 programs
NBC - 8 programs
ABC - 7 programs
FOX - 2 programs
CW - 0 program
#1s for the Week:
#1 Reality - The Voice (Tue)
#1 Drama - NCIS
#1 New Drama - BULL
#1 Comedy - The Big Bang Theory
#1 News Comedy - Kevin Can Wait
#1 News Program - 60 Minutes
Network Weekly Averages for Week of September 19, 2016:
| | | | | |
| --- | --- | --- | --- | --- |
| Network | Viewers | A18-49* | A25-54* | HH* |
| ABC | 5.85 m | 1.3/5 | 1.7/5 | 3.8/7 |
| CBS | 11.18 m | 2.5/9 | 3.2/10 | 6.9/12 |
| CW | 0.88 m | 0.2/1 | 0.3/1 | 0.6/1 |
| FOX | 3.64 m | 1.2/4 | 1.4/4 | 2.2/4 |
| NBC | 8.74m | 2.5/9 | 3.1/9 | 5.3/10 |
* - Ratings/Share
^ - Ratings only