Top 15 Cable Sports Events: August 20 - 21, 2016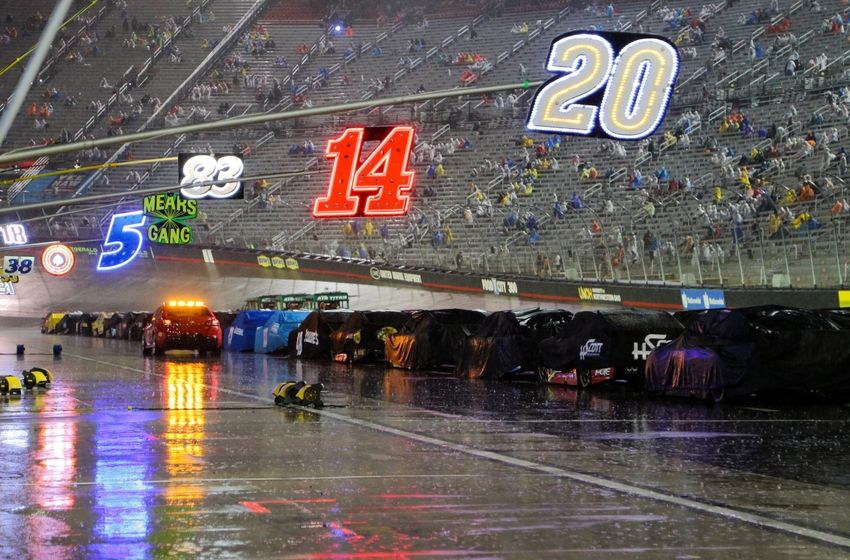 With many of the NBC Universal Networks covering the Olympics, CNBC got to cover the rain delayed NASCAR race in Bristol. 2.7 million viewers and a 07 rating in Adults 18-49, tuned into the financial news network to watch some of the race.
The Sunday Night Baseball game, on ESPN, was the second most watch cable sports event of the weekend, topping NFL games and the Olympics. The Mets vs Giants game collected 1.4 million viewers on Sunday night. That is a little less than the previous week's numbers, which had the classic match up of Cubs vs Cardinals.
| | | | | | | |
| --- | --- | --- | --- | --- | --- | --- |
| Rank | Day | Show | Net | Time | P2* | A18-49 |
| 1 | Sun | NASCAR Sprint Cup: Bristol | CNBC | 4:51 PM | 2,673 | 0.7 |
| 2 | Sat | NASCAR Rain Delay | NBCSN | 9:21 PM | 1,951 | 0.5 |
| 3 | Sun | MLB Baseball: NYM v SF | ESPN | 8:00 PM | 1,357 | 0.3 |
| 4 | Sat | UFC PPV:Diaz/McGregor 2 | FS1 | 8:00 PM | 1,300 | 0.6 |
| 5 | Sat | NASCAR Rain Delay | NBCSN | 10:55 PM | 1,236 | 0.4 |
| 6 | Sat | Summer Olympics PM | NBCSN | 12:00 PM | 1,225 | 0.4 |
| 7 | Sun | NASCAR Rain Delay | CNBC | 1:00 PM | 1,102 | 0.3 |
| 8 | Sat | NFL Preseason: NYG v BUF | NFL | 4:00 PM | 1,048 | 0.4 |
| 9 | Sat | NFL Preseason | NFL | 7:11 PM | 1,043 | 0.4 |
| 10 | Sun | Summer Olympics PM | NBCSN | 12:00 PM | 862 | 0.2 |
| 11 | Sat | NFL Preseason: KC v LA | NFL | 9:08 PM | 809 | 0.3 |
| 12 | Sat | Summer Olympics PM | USA | 12:00 PM | 806 | 0.2 |
| 13 | Sun | Summer Olympics PM | USA | 12:00 PM | 739 | 0.2 |
| 14 | Sat | Little League World Series | ESPN | 8:00 PM | 705 | 0.2 |
| 15 | Sat | Summer Olympics PM | GOLF | 11:13 AM | 691 | 0.1 |
* viewership (,000)