Primetime Cable Ratings: August 12, 2016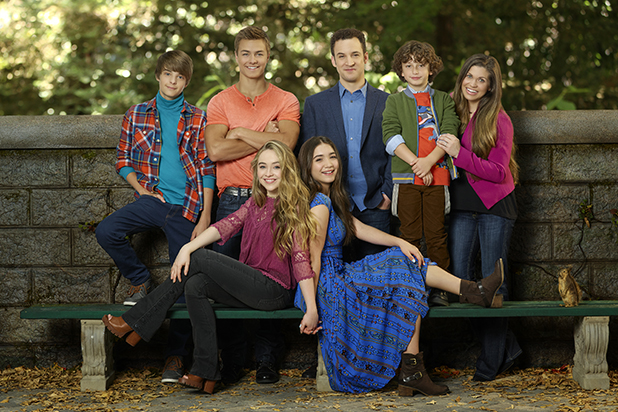 GIRL MEETS WORLD was Friday night's most watched program, collecting 2.1 million viewers. That topped the #2 program, THE O'REILLY FACTOR, by 15% and the coattails of GIRL brought STICK IN THE M IDDLE to the #7 spots and KC UNDERCOVER tot he #8 spot.
The NFL is back and the NFL Network is back on the chart, getting 1.2 million viewers to watch the Detroit vs Pittsburg game.
| | | | | | |
| --- | --- | --- | --- | --- | --- |
| Rank | Show | Net | Time | P2* | A18-49 |
| 14 | American Dad | ADSW | 9:30 PM | 1,124 | 0.4 |
| 9 | Family Guy | ADSW | 10:00 PM | 1,407 | 0.6 |
| 4 | Family Guy | ADSW | 10:30 PM | 1,622 | 0.7 |
| 7 | Stuck in the Middle | DSNY | 8:00 PM | 1,561 | 0.3 |
| 1 | Girl Meets World | DSNY | 8:30 PM | 2,060 | 0.4 |
| 8 | KC Undercover | DSNY | 9:00 PM | 1,493 | 0.3 |
| 2 | The O'Reilly Factor SPCL | FOXN | 8:00 PM | 1,806 | 0.2 |
| 3 | The Kelly File | FOXN | 9:00 PM | 1,662 | 0.2 |
| 6 | Hannity | FOXN | 10:00 PM | 1,573 | 0.2 |
| 16 | Ancient Aliens | HIST | 9:00 PM | 1,093 | 0.2 |
| 12 | Bring It! | LIFE | 9:00 PM | 1,181 | 0.5 |
| 18 | The Rap Game | LIFE | 10:02 PM | 1,070 | 0.4 |
| 15 | All In w/ C. Hayes | MSNBC | 8:00 PM | 1,099 | 0.1 |
| 11 | Rachel Maddow Show | MSNBC | 9:00 PM | 1,238 | 0.2 |
| 5 | Summer Olympics | NBCSN | 7:00 PM | 1,578 | 0.5 |
| 13 | NFL Preseason: DET vs PIT | NFL | 7:00 PM | 1,154 | 0.4 |
| 19 | All In with Cam | NICK | 8:00 PM | 1,038 | 0.2 |
| 17 | The Big Bang Theory | TBS | 9:00 PM | 1,081 | 0.3 |
| 10 | The Big Bang Theory | TBS | 9:30 PM | 1,268 | 0.4 |
* Viewership (,000)