Final Broadcast Rtings: June 6, 2016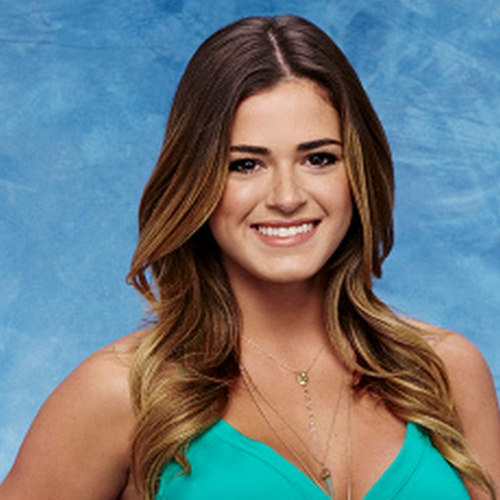 ABC edges NBC for the Monday win, as THE BACHELORETTE rocks the key demographics. The reality series posted a 1.8 rating in Adults 18-34 and a 2.0 in Adults 18-49, to be the top show of the night. THE BACHELORETTE (6.9 million) is also the only program to draw more than five million viewers on the night. MISTRESSES barely drops an encore of SCORPION, for last place in the 10 PM hour.
Game four of the Stanley Cup Finals was down slightly from last week's game one, posting 4.2 million viewers and a 1.5 rating in Adult 18-49. That is up a tenth of a point, in the demo and 100K in total viewers, from game one.
An all-encore CBS edged past FOX for third on the night. SYTYCD: TNG was mostly flat, from its premiere last week, while HOUDINI & DOYLE rose a tenth in the key demo and added 500,000 total viewers.
Final L+SD Network Averages:
| | | | | |
| --- | --- | --- | --- | --- |
| | Total viewers | A18-34 | A18-49 | A25-54 |
| ABC | 5.70 million | 1.4 | 1.6 | 1.9 |
| CBS | 4.70 million | 0.4 | 0.8 | 1.2 |
| CW | 1.10 million | 0.3 | 0.3 | 0.5 |
| FOX | 3.30 million | 0.5 | 0.8 | 1.1 |
| NBC | 4.20 million | 1.2 | 1.5 | 1.7 |
| | | | | | | |
| --- | --- | --- | --- | --- | --- | --- |
| Time | Net | Program | Viewers* | A18-34 | A18-49 | A25-54 |
| 8:00 | ABC | The Bachelorette | 6.90 | 1.8 | 2.0 | 2.4 |
| 10:00 | ABC | Mistresses | 3.31 | 0.7 | 0.8 | 1.0 |
| 8:00 | CBS | Mom [R] | 4.94 | 0.5 | 0.9 | 1.4 |
| 8:30 | CBS | 2 Broke Girls [R] | 4.40 | 0.5 | 0.9 | 1.4 |
| 9:00 | CBS | Scorpion [R] | 4.60 | 0.4 | 0.8 | 1.2 |
| 10:00 | CBS | Scorpion [R] | 4.61 | 0.4 | 0.8 | 1.2 |
| 8:00 | CW | Reign | 0.96 | 0.2 | 0.3 | 0.4 |
| 9:00 | CW | Whose Line is it Anyway? | 1.25 | 0.4 | 0.4 | 0.5 |
| 9:30 | CW | Whose Line [R] | 1.16 | 0.3 | 0.3 | 0.5 |
| 8:00 | FOX | SYTYCD:TNG | 4.08 | 0.6 | 1.0 | 1.4 |
| 9:00 | FOX | Houdini & Doyle | 2.50 | 0.3 | 0.6 | 0.8 |
| 8:00 | NBC | Stanley Cup Finals Game 4 | 4.23 | 1.2 | 1.5 | 1.7 |
* - in millions