Final Broadcast Ratings: May 15, 2016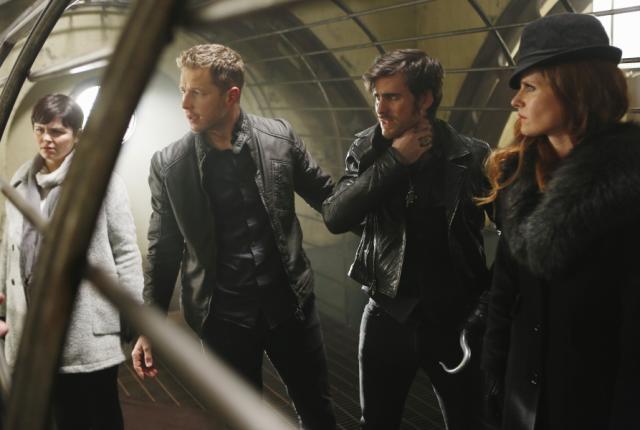 There were four season/series finales on Sunday night, Including all three dramas on ABC. ONCE UPON A TIME completed its 2016-17 season with a two hour ender that tied for the second best A18-49 demo rating (1.2). Total viewership was only 4.1 million viewers, about 1.4 million viewers less than last year's finale. The A18-49 demo rating was down 33%, from a 1.8 rating in 2015. THE FAMILY ended its series run with just 3.3 million viewers and QUANTICO, at 10 PM, collected just 3.7 million viewers.
Over on FOX, THE LAST MAN ON EARTH closed out its sophomore season with 2.2 million viewers and a 0.9 rating in Adults 18-49. That topped NBC's CROWDED and ABC's THE FAMILY and tied UNDERCOVER BOSS for the top 9:30 score in the demo ratings. FOX finished the night tying ABC for the best A18-34 average and was second in the A18-49 demo.
With all three dramas done for the season, CBS helped patch the night with a second hour of 60 MINUTES, the return of UNDERCOVER BOSS and an encore of NCIS. It was #1 in viewership and in the A25-54 demographic, but last in the other two key demographic categories.
NBC was pretty uneventful on the night, finishing last in the A18-49 demo ratings. The network did top FOX in the A25-54 demo, to placed third in the category.
Final L+SD Network Averages:
| | | | | |
| --- | --- | --- | --- | --- |
| | Total viewers | A18-34 | A18-49 | A25-54 |
| ABC | 3.80 million | 0.9 | 1.1 | 1.3 |
| CBS | 7.80 million | 0.4 | 0.8 | 1.3 |
| CW | 0.00 million | 0.0 | 0.0 | 0.0 |
| FOX | 2.20 million | 0.8 | 0.9 | 1.0 |
| NBC | 4.30 million | 0.5 | 0.8 | 1.2 |
| | | | | | | |
| --- | --- | --- | --- | --- | --- | --- |
| Time | Net | Program | Viewers* | A18-34 | A18-49 | A25-54 |
| 7:00 | ABC | Once Upon A Time (SF) | 4.07 | 1.0 | 1.2 | 1.4 |
| 9:00 | ABC | The Family (SF) | 3.30 | 0.6 | 0.8 | 1.1 |
| 10:00 | ABC | Quantico (SF) | 3.78 | 0.8 | 1.0 | 1.3 |
| 7:00 | CBS | 60 Minutes | 10.89 | 0.4 | 1.0 | 1.7 |
| 8:00 | CBS | 60 Minutes | 9.46 | 0.5 | 1.0 | 1.7 |
| 9:00 | CBS | Undercover Boss | 5.74 | 0.4 | 0.6 | 0.9 |
| 10:00 | CBS | NCIS [R] | 5.06 | 0.4 | 0.6 | 0.9 |
| 7:00 | FOX | Bordertown | 1.30 | 0.4 | 0.5 | 0.6 |
| 7:30 | FOX | The Simpsons [R] | 1.56 | 0.6 | 0.7 | 0.7 |
| 8:00 | FOX | The Simpsons | 2.80 | 1.0 | 1.2 | 1.4 |
| 8:30 | FOX | Bob's Burgers | 2.27 | 0.9 | 1.0 | 1.1 |
| 9:00 | FOX | Family Guy [R] | 2.65 | 1.1 | 1.3 | 1.4 |
| 9:30 | FOX | The Last Man On Earth (SF) | 2.23 | 0.7 | 0.9 | 1.1 |
| 7:00 | NBC | Dateline | 4.30 | 0.5 | 0.7 | 1.0 |
| 8:00 | NBC | Little Big Shots [R] | 5.87 | 0.5 | 0.9 | 1.3 |
| 9:00 | NBC | The Carmichael Show | 3.59 | 0.5 | 0.8 | 1.1 |
| 9:30 | NBC | Crowded | 3.09 | 0.4 | 0.7 | 1.0 |
| 10:00 | NBC | Dateline | 4.20 | 0.5 | 0.9 | 1.3 |
* - in millions