CW Weekly Ratings: May 16 - 20, 2016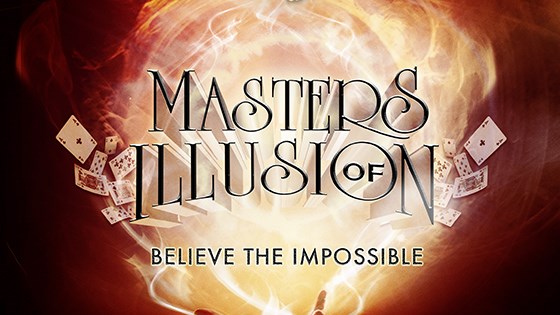 It was a near identical week for the CW as the ratings were flat across the board. The four season finales and one season premiere had little overall effect on the numbers. JANE THE VIRGIN, on Mondays, pulled in number right at its season average. Thursday's finale of LEGENDS OF TOMORROW was right at the previous week's numbers, while THE 100 did rise a notch in viewers and younger demographics. THE ORIGINALS, still with bad ratings, did improve with a slightly better lead in.
The season premiere of MASTERS OF ILLUSION did post better viewership numbers than last week's THE VAMPIRE DIARIES finale, increasing by over 300,000 total viewers. The key demos were mostly even to last week, with the A18-49 demo down a tenth of a point.
For the week, The CW averaged 1.52 million viewers, a 0.5 rating in Adults 18-34, a 0.6 rating in Adults 18-49 and a 0.6 rating in Adults 25-54.
| | | | | | | | |
| --- | --- | --- | --- | --- | --- | --- | --- |
| Day | Time | Net | Program | Viewers* | A18-34 | A18-49 | A25-54 |
| Mon | 8:00 | CW | Reign | 0.76 | 0.2 | 0.3 | 0.3 |
| Mon | 9:30 | CW | Jane the Virgin (SF) | 0.97 | 0.4 | 0.4 | 0.4 |
| Tue | 8:00 | CW | The Flash | 3.37 | 1.1 | 1.3 | 1.5 |
| Tue | 9:00 | CW | Containment | 1.28 | 0.4 | 0.5 | 0.5 |
| Wed | 8:00 | CW | Arrow | 1.94 | 0.6 | 0.7 | 0.8 |
| Wed | 9:00 | CW | Supernatural | 1.59 | 0.5 | 0.6 | 0.8 |
| Thu | 8:00 | CW | Legends of Tomorrow (SF) | 1.85 | 0.5 | 0.7 | 0.7 |
| Thu | 9:00 | CW | The 100 (SF) | 1.29 | 0.4 | 0.5 | 0.5 |
| Fri | 8:00 | CW | Masters of Illusion (SP) | 1.38 | 0.3 | 0.3 | 0.4 |
| Fri | 8:30 | CW | Masters of Illusion | 1.30 | 0.3 | 0.3 | 0.4 |
| Fri | 9:00 | CW | The Originals (SF) | 0.85 | 0.3 | 0.3 | 0.4 |
* - in millions