Final Broadcast Ratings: April 20, 2016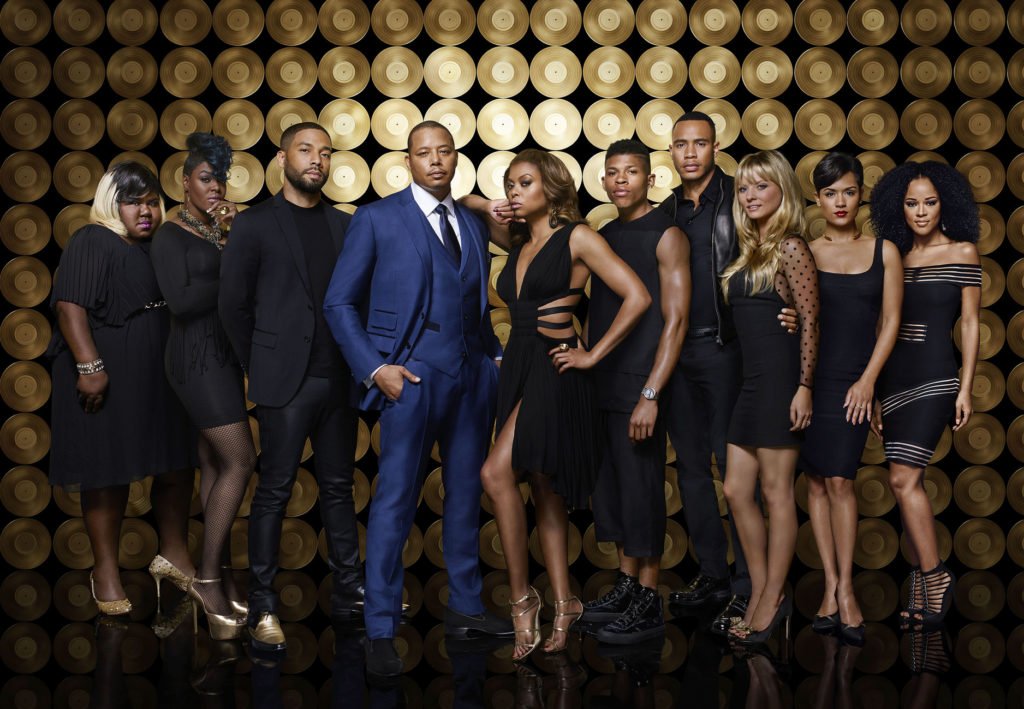 FOX and CBS are #1 and #2, respectively, in a repeat filled Wednesday night in the ratings. The two networks were the only two airing all original programming and they left the other three nets in the dust.
EMPIRE was the #1 program, dominating the key younger demographics, including a solid 3.2 rating in Adults 18-34. Only one other program on the night was able to post a rating over a 1.0, that being SURVIVOR with a 1.2 score. EMPIRE was also the night's most watched program, with 9.6 million viewers.
HEARTBEAT finished 4th in its 8 PM time slot, behind repeats of the ABC comedies. Stick a fork in the medical drama. it is done.
Final L+SD Network Averages:
| | | | | |
| --- | --- | --- | --- | --- |
| | Total viewers | A18-34 | A18-49 | A25-54 |
| ABC | 4.00 million | 0.6 | 1.0 | 1.3 |
| CBS | 8.70 million | 0.9 | 1.7 | 2.4 |
| CW | 1.00 million | 0.2 | 0.3 | 0.4 |
| FOX | 7.10 million | 2.0 | 2.5 | 2.9 |
| NBC | 3.90 million | 0.5 | 0.7 | 1.0 |
| | | | | | | |
| --- | --- | --- | --- | --- | --- | --- |
| Time | Net | Program | Viewers* | A18-34 | A18-49 | A25-54 |
| 8:00 | ABC | The Middle [R] | 4.54 | 0.6 | 1.1 | 1.4 |
| 8:30 | ABC | The Goldbergs [R] | 4.07 | 0.6 | 1.2 | 1.5 |
| 9:00 | ABC | Modern Family [R] | 4.15 | 0.7 | 1.2 | 1.5 |
| 9:30 | ABC | Black-ish [R] | 2.51 | 0.6 | 1.0 | 1.3 |
| 10:00 | ABC | Nashville | 3.70 | 0.5 | 0.8 | 1.1 |
| 8:00 | CBS | Survivor | 9.27 | 1.2 | 2.0 | 2.9 |
| 9:00 | CBS | Criminal Minds | 9.14 | 0.9 | 1.7 | 2.5 |
| 10:00 | CBS | Criminal Minds: Beyond Borders | 7.55 | 0.7 | 1.3 | 1.9 |
| 8:00 | CW | Arrow [R] | 1.09 | 0.3 | 0.3 | 0.4 |
| 9:00 | CW | Supernatural [R] | 0.87 | 0.2 | 0.3 | 0.4 |
| 8:00 | FOX | Rosewood | 4.64 | 0.9 | 1.2 | 1.5 |
| 9:00 | FOX | Empire | 9.56 | 3.2 | 3.7 | 4.2 |
| 8:00 | NBC | Heartbeat | 3.96 | 0.4 | 0.7 | 1.0 |
| 9:00 | NBC | Law & Order: SVU [R] | 3.58 | 0.5 | 0.7 | 1.0 |
| 10:00 | NBC | Chicago PD [R] | 4.02 | 0.5 | 0.8 | 1.1 |
* - in millions