Ratings Archives - September-December 1992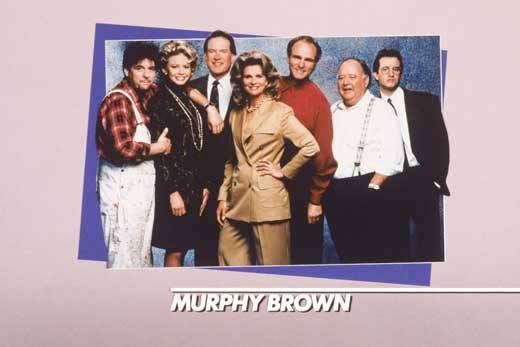 Yes, we are finally up to the 1992 - 1993 TV season. FOX is starting to compete with the BIG 3 networks and THE SIMPSONS are a force on Thursday nights. Also successful for the young network is IN LIVING COLOR and MARRIED... WITH CHILDREN. All three are regularly in the weekly top 40.
In syndicated talk, Oprah was still Queen (10.6 rating), but it was a crowded field. Donahue was second , with a 7.4 rating/ Rounding out the top 5 it was Sally Jessy Raphael, Geraldo and Maury Povich. New comer Rush Limbaugh was in the middle of the pack, just a head of Arsenio Hall. Whoppi Goldberg's show was at the bottom of the list.
In 1992, November sweeps were still a big deal and Movies and Specials were common place. The SINATRA two part movie drew an average of over 24 million viewers each night. THE JACKSONS two part movie was dominate with an average of over 36 million viewers. A Thanksgiving showing of E.T. The Extra Terrestrial, on CBS, was a ratings hit. the 10+ year old movie, at the time, drew over 24 million viewers. Even a post-sweeps Bob Hope Special, on a Saturday night, drew 20 million viewers.
By the end of the Holiday season, CBS was running away with the ratings. It was averaging a 13.1 rating, while second place ABC was grabbing a 12.3 rating. NBC, in a pre- FRIENDS and SEINFELD move to Thursdays, was averaging just a 10.9 rating. The young FOX, programming just Wed - Sun, was earning a 7.7 rating.
Nielsen Ratings for September 21, 1992 to January 3, 1993